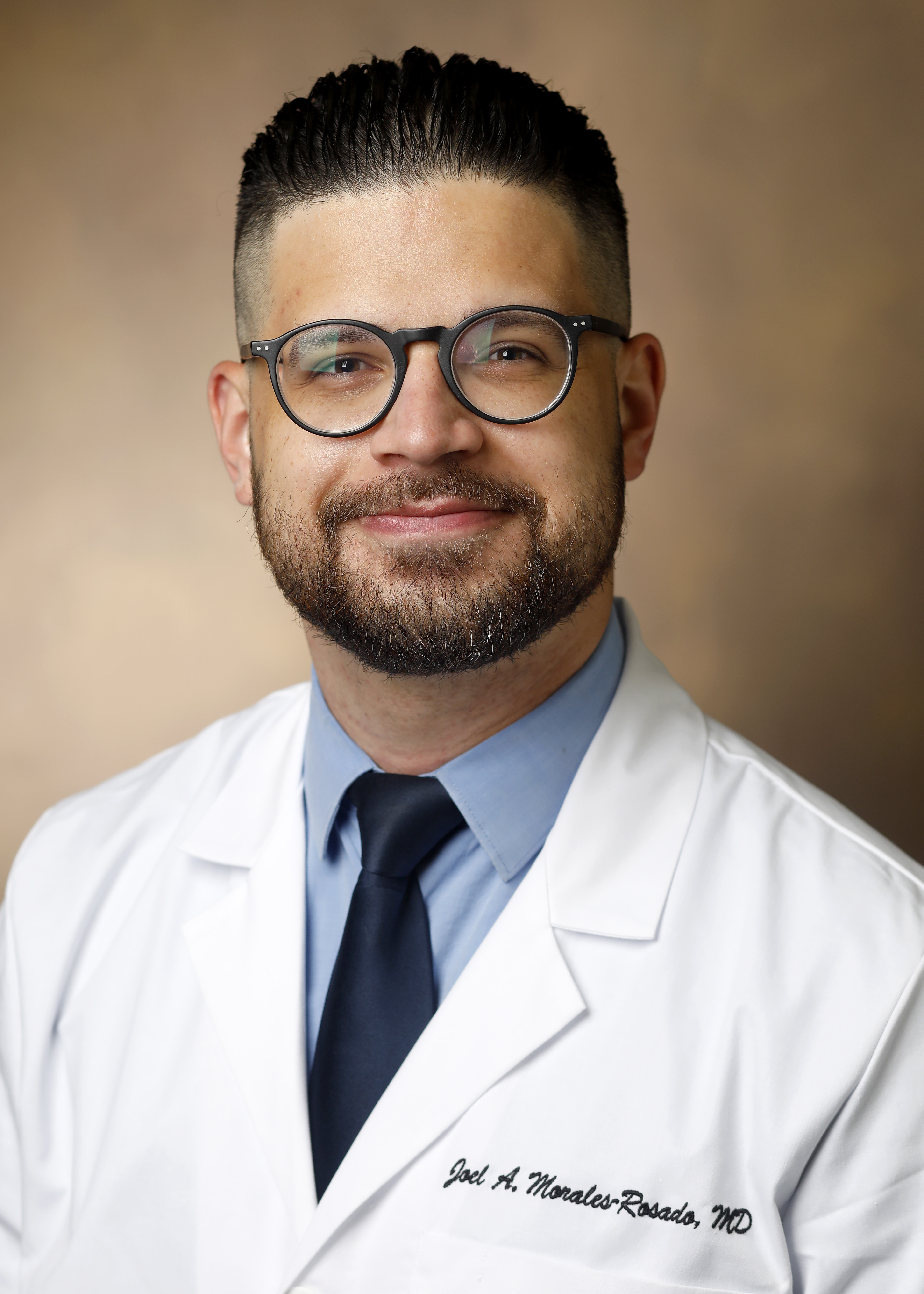 Joel Morales-Rosado, M.D.
Hometown: Las Piedras, Puerto Rico
Undergraduate: University of Puerto Rico at Humacao
Medical School: University of Puerto Rico School of Medicine
Sub-Specialty Interest: Molecular Genetics Pathology
Why did you choose VUMC Pathology: Primarily the vibes from the residents and positive environment I was able to perceive during the virtual interview. Furthermore, this is an institution with rich history, research and amazing faculty that is enthusiastic for their field, your education, and most importantly your well-being.
Fun fact about yourself: I like movies (a lot), love to read science fiction, and am always on the lookout for new music to listen to or interesting art of all types.
Engage with Joel: