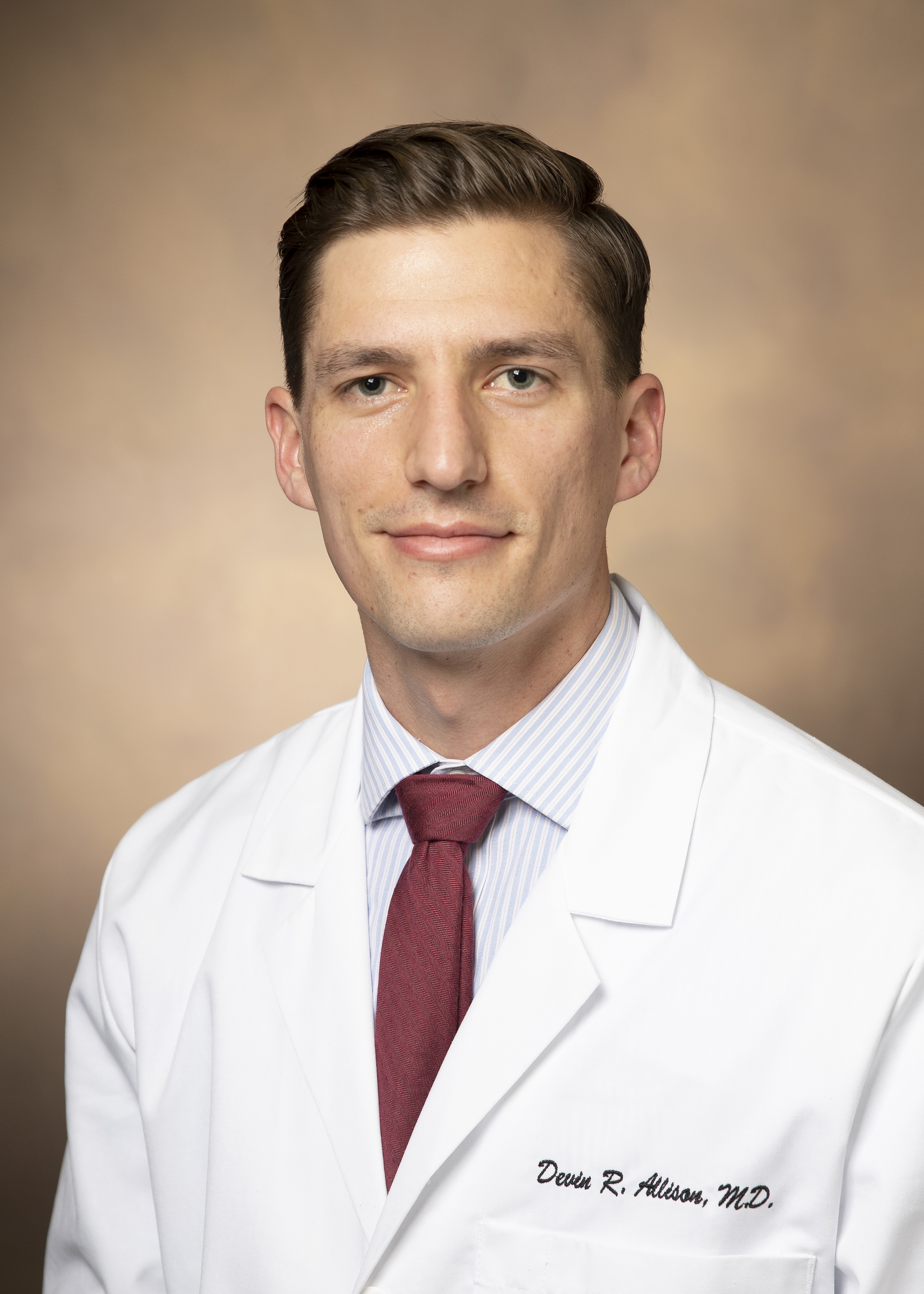 Devin Allison, M.D.
Resident, Department of Pathology, Microbiology and Immunology
Hometown: Poplar Bluff, MO
Undergraduate: Arkansas State
Medical School: University of Missouri - Columbia
Sub-Specialty Interest: dermatopathology
Why did you choose VUMC Pathology: I knew Vandy would offer comprehensive training in both AP and CP. Pathology, like most things, is learned best by doing, and Vandy provides such a wide variety of cases that you will do and see a lot during residency. Nashville is a cool city with a lot of entertainment surrounded by beautiful scenery. Most importantly, the people here are friendly. Nearly everyone I've encountered from residents to senior faculty has been welcoming, humble, and good-natured.
Fun fact about yourself: I am married and we have an Australian shepherd (Carbon) and too many houseplants. I love being outdoors including backcountry camping, canoeing, cycling, and of course disc golf. My greatest accomplishment is watching every episode of Seinfeld at least four times.
Engage with Devin: