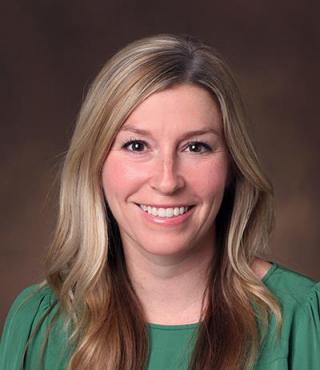 Leigh Howard, MD, MPH
Assistant Professor of Pediatrics
Division of Pediatric Infectious Diseases
Leigh Howard, MD, MPH, is an assistant professor of Pediatrics in the Division of Pediatric Infectious Diseases at VUMC. As a pediatric infectious diseases specialist and investigator in the Vanderbilt Vaccine Research Program (VVRP), she has extensive experience conducting clinical and observational research and vaccine clinical trials in domestic and international settings. 
Dr. Howard served as a Pediatric AIDS Corps physician in the Baylor International Pediatrics AIDS Initiative before completing a pediatric infectious diseases fellowship at Vanderbilt. During her fellowship, she obtained a master's degree in public health, devoting a portion of her time to defining health literacy and antiretroviral medication dosing errors in Mozambique. She has mentored research experience as a Fogarty International Clinical Research Fellow and an NIAID K23 Award recipient.
Her primary research focuses on respiratory viral and bacterial epidemiology, with a focus on the impact of interactions between respiratory viruses and Streptococcus pneumoniae in the pathogenesis of acute respiratory illness in children. She also studies pneumococcal antimicrobial resistance patterns, transmission of antimicrobial resistance within households, and the impact of pneumococcal conjugate vaccines in this cohort. 
Dr. Howard also serves an investigator in the NIH-funded Vanderbilt Vaccine Treatment and Evaluation Unit (VTEU) and the CDC-funded Clinical Immunization Safety Assessment (CISA) network. She also co-led the Vanderbilt Initiative for the Study of Antimicrobial Resistance (VI-StAR) funded by the Vanderbilt Trans-Institutional Program, and she serves as the Vanderbilt site PI for the NIH-funded Pediatric Research Immune Network on SARS-CoV-2 (PRISM) study, a longitudinal cohort study designed to evaluate outcomes associated with COVID-19 and MIS-C in children.
Her dedication to mentoring and training junior researchers is evident in the success of her mentored undergraduate and graduate students and post-doctoral fellows who have assumed leadership positions in academia or public health. She is currently mentoring another post-doctoral fellow in ongoing antimicrobial resistance studies in Peru.