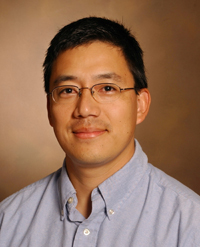 Carlos Grijalva, MD, MPH, FIDSA
Professor of Health Policy and Biomedical Informatics
Global Health Topic(s): Epidemiology, Infectious Diseases, Public Health, Maternal and Child Health, Vaccinology 
Country: Peru
I am a tenured Professor at Vanderbilt University Medical Center in the Division of Pharmacoepidemiology, Departments of Health Policy and Biomedical Informatics. I have appointments as faculty, scholar and/or investigator at the Vanderbilt Epidemiology Center, the Vanderbilt Center for Health Services Research, the Vanderbilt Institute for Global Health, the Vanderbilt Center for Data Science, and the Veterans Affairs Tennessee Valley Geriatric Research Education and Clinical Center (GRECC).
My research interests include the study of acute respiratory infections, the evaluation of medications and vaccines safety and effectiveness, and methodologies for comparative effectiveness research. I am experienced in the conduct of observational studies of medications and vaccination effects, and my research has been focused on influenza pneumococcal infections, SARS-CoV-2, pneumonia, and the evaluation of the effectiveness of vaccination, medications and other preventive programs. My current work is supported by the National Institutes of Health, the Agency for Healthcare Research and Quality, the Food and Drug Administration and the Centers for Disease Control and Prevention, among other sources. I have published more than 290 peer-reviewed articles, many of those in high-impact journals including The New England Journal of Medicine, Lancet, JAMA, Annals of Internal Medicine, Clinical Infectious Diseases, among others. As of January 2023, my publications have accrued more than 23.1 thousand citations to date, with an H-index of 68 and an i10-index of 198 (https://scholar.google.com/citations?user=DGPe_5sAAAAJ&hl=en). According to Semantic Scholar, my work has resulted in 545 highly influential citations (https://www.semanticscholar.org/author/Carlos-Gabriel-Grijalva/4918860).
I am the Co-Principal Investigator for a prospective multicenter case-ascertained study designed to assess the transmission of influenza and SARS-CoV-2 within households in the United States. I am the also the Co-Principal Investigator for a new prospective cohort study of viral infections among adult essential workers in middle Tennessee. I am the Principal Investigator for a new NIH K24 grant that supports mentoring on transmission of viral infections in households. In collaboration with International Investigators, I designed and conducted an international prospective cohort study of young Peruvian children to examine the activity and interactions of common respiratory viruses and colonizing bacteria. Our group has recently finished the field activities of two new studies evaluating the transmission of viruses and bacteria in households in Lima, Peru. I am also the Co-Principal Investigator for the new Vanderbilt PROgRESS (Patient/ Practice Outcomes And Research In Effectiveness And Systems Science) post-doctoral (T32) training program, and I serve as Area Director for the new Vanderbilt Learning Health Systems Scholars (LHSS) K12 training program. I was also the project lead for a new Vanderbilt Trans-Institutional Program (TIPs), focused on the study of environmental drivers of antimicrobial resistance.
I also maintain an active portfolio of teaching and mentoring activities. I serve as the Course Director for Epidemiology I, Protocol Development and Thesis Research in the Vanderbilt Master of Public Health (MPH) program. I designed and served as the Course Director for the School of Medicine PLAN course; an intense 1-month course designed to instruct medical students during the development of a complete research protocol. During the last 10 years, I have had the opportunity to mentor several talented students, postdoctoral fellows and junior faculty. Almost all of them have remained in academia and launched their independent careers. I was elected a Vanderbilt University Chancellor Faculty Fellow in 2017 and into the Vanderbilt Academy for Excellence in Education and Mentorship in 2018. I received the Vanderbilt University John S. Sergent Award for Excellence in Teaching in 2019. I was elected  Fellow of the Infectious Disease Society of America (IDSA) in 2019, and I was elected a Member of the American Society of Clinical Investigation (ASCI) in 2020. In 2022, I received a Special ISPE Award for contributions to public health associated with the COVID-19 pandemic from the International Society for Pharmacoepidemiology.