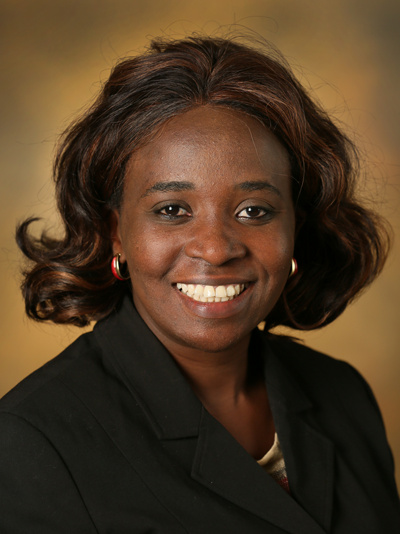 Annet Kirabo, PhD, DVM, MSc, FAHA,
Assistant Professor of Medicine
Department of Medicine, Division of Clinical Pharmacology, Vanderbilt University School of Medicine
Assistant Professor in the Department of Molecular Physiology & Biophysics
Vanderbilt University School of Medicine
Topics: Heart Disease and Stroke, HIV/AIDS, Immunology
Country: Zambia
Research in Dr. Kirabo's laboratory focuses on understanding the interaction between oxidative stress and inflammation in the genesis of hypertension and kidney disease, and how excess dietary salt and the gut microbiome play a role. She was the first to show that hypertension leads to activation of antigen-presenting dendritic cells and demonstrated that this is superoxide and isolevuglandin mediated. Dr. Kirabo is a Fellow of the American Heart Association and has served on committees for the AHA, served on AHA study sections and has served on the editorial boards of Hypertension and Current Hypertension Reports. She has given numerous invited lectures nationally and internationally and has received several awards from the AHA and American Physiological Society (APS). Her research is funded by the AHA and NIH NHLBI.
Education
Ph.D., University of Florida, Gainesville, Florida
D.V.M, Makere University, School of Veterinary Medicine, Kampala, Uganda 
M.Sc., St. Cloud State University, St. Cloud, Minnesota