Bile acids mediate metabolic benefits of weight-loss surgery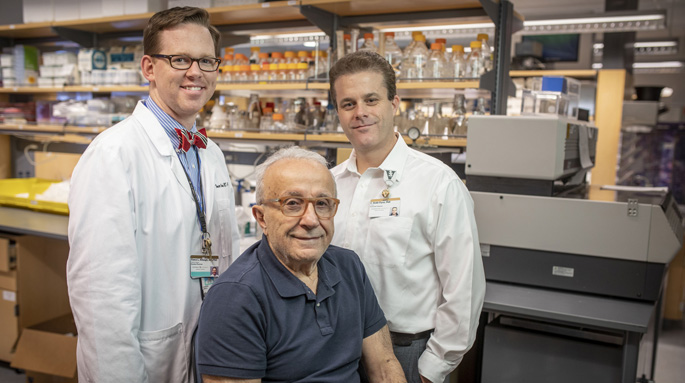 A team of Vanderbilt investigators has pinpointed the role of bile acids and a specific signaling pathway in the positive metabolic effects of weight-loss surgery.
---
A collaboration of Basic Sciences labs has recently identified the earliest detectable marker of pancreatic progenitors.
Vanderbilt Basic Sciences investigators Guoqiang Gu, Ken Lau, Emily Hodges, and David Jacobson, along with their collaborators and laboratories began to examine the role of the Myt1 transcription factor in PPC differentiation.
---
Dr. Ray Blind named to editorial position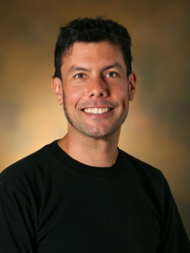 Congratulations to Ray Blind, who has just been named Jr. Associate Editor for the Journal of Lipid Research for 2019-2021.
---
New core to support investigations into metabolic disorders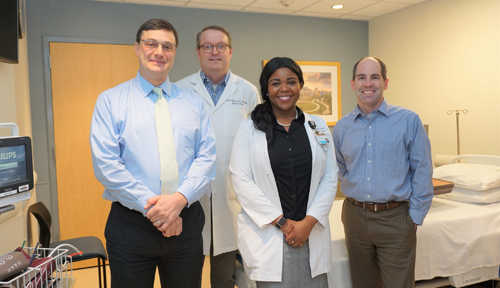 John Koethe, MD, MSCI, left, Kevin Niswender, MD, PhD, LaToya Hannah, MSN, APRN, Matt Luther, MD, associate professor of Medicine, and colleagues have formed a new Human Metabolic Physiology Core at VUMC to support studies requiring human adipose tissue.
---
Study points to alternate therapy for rare form of diabetes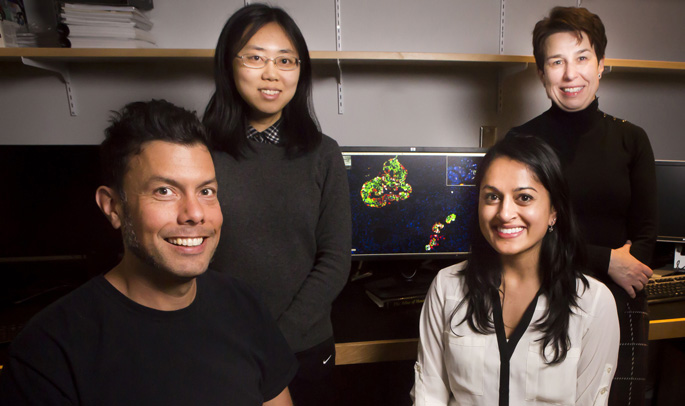 Raymond Blind, PhD, left, Xin Tong, PhD, Rachana Haliyur, PhD, and Marcela Brissova, PhD, are part of a research team that discovered new information about the cellular dysfunction that occurs with a rare form of diabetes. (photo by Susan Urmy)
---
Al Powers, MD among five Vanderbilt faculty elected AAAS fellows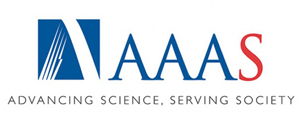 Five Vanderbilt University faculty members selected by their peers for membership in the world's largest general scientific society "because of their scientifically or socially distinguished efforts to advance science or its applications."
---
Clinical Research Center moves to new Round Wing location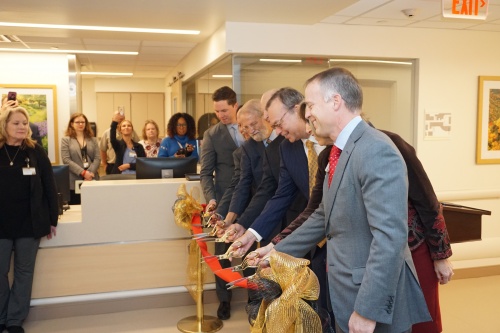 The new Round Wing location of Vanderbilt University Medical Center's Elliot V. Newman Clinical Research Center (CRC) opened Dec. 4 with a ribbon-cutting and reception.
---
Diabetes Day Award Winners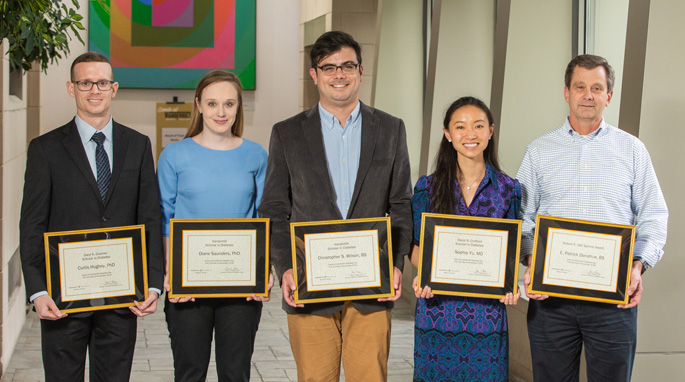 Outstanding research achievement was recognized during last week's Diabetes Day at the Vanderbilt Student Life Center. Among those honored were (from left) Curtis Hughey, PhD, winner of the Daryl K. Granner Scholar in Diabetes Award; Diane Saunders, PhD, winner of the Vanderbilt Scholar in Diabetes Award; Christopher Wilson, graduate student, winner of the Vanderbilt Scholar in Diabetes Award; Sophia Yu, MD, winner of the Oscar B. Crofford Scholar in Diabetes Award; and Patrick Donahue, manager of the Hormone Assay Analytical Services Core, winner of the Robert K. Hall Service Award. (photo by Nathan Morgan)
---
First Islet Workshop draw international audience


More than 200 investigators from across the globe who specialize in islet biology, the study of hormone-producing cell clusters in the pancreas known as islets, recently gathered in Nashville to share knowledge and present the challenges and successes of their work during the first Islet Biology Workshop at Vanderbilt.
---
Team's findings could spur new treatments for type 2 diabetes


Research on how the diabetes drug metformin blocks glucose production by the liver by David Wasserman, PhD, left, Curtis Hughey, PhD, Louise Lantier, PhD, and colleagues could lead to new ways to treat type 2 diabetes.
---
NIDDK director lauds medical student research contributions


Griffin Rodgers, MD, director of the National Institutes of Health's National Institute of Diabetes and Digestive and Kidney Diseases (NIDDK), presented a lecture and observed poster presentations by several medical students including, from left, Charles Akiona from University of Hawaii, Kunal Sampat from Midwestern University Arizona College of Osteopathic Medicine and Monica Choo from University of Michigan. (photo by Joe Howell)