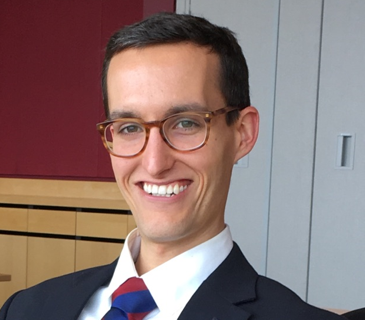 Seth Rhoades, Ph.D.
Postdoctoral Research Fellow
Office Address
2525 West End Ave, Suite 1500
Nashville
Tennessee
37203
Google Scholar: https://scholar.google.com/citations?user=LEDd78IAAAAJ&hl=en
Seth joined the Vanderbilt Department of Biomedical Informatics as a postdoc in September 2017. His primary interests are in sequential modeling of medical data for both sleep and circadian applications and generalizable clinical decision support enabled by a better understanding of disease progression and effective interventions.
He completed his PhD research at the University of Pennsylvania where he focused on developing mass spectrometry-based methods to quantify and understand circadian rhythms in global metabolism. He developed ways to measure metabolic dynamics in vivo through the incorporation of isotope tracers, and analogously developed an approach to simulate the flow of isotopically-labeled atoms through metabolic networks.