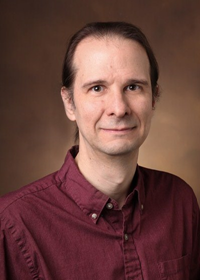 Office Address
2525 West End Ave, Suite 1500
Nashville
Tennessee
37203
Jonathan D. Mosley, MD, PhD is a clinically trained scientist with a professional background in mathematics, information systems development and epidemiology and doctoral training in molecular and mouse models of mammary gland tumorigenesis. His research interests include identifying translational applications of measures polygenic variation to clinical medicine to improve health care delivery, reduce unnecessary health care utilization and improve risk stratification. This work typically leverages data from electronic health record (EHR) data sources and epidemiological studies. One focus is on "benign" genetic variation that may cause healthy individuals to have outlying trait values that are misinterpreted as pathology in a clinical setting. These individuals may be subjected to unnecessary testing and evaluations. Dr. Mosley is interested in using genetics to prospectively identify these individuals in order to prevent unnecessary clinical investigations. His content areas of focus include metabolomics, proteomics and cardiac phenotypes and other diseases.
Highlighted Publications:
Predictive accuracy of a polygenic risk score compared with a clinical risk score for incident coronary heart disease. JAMA. 2020 Feb 18;323(7):627-635. PMID: 32068817.
Association between a common, benign genotype and unnecessary bone marrow biopsies among African Americans. JAMA Internal Medicine. 2021 Jun 28. doi: 10.1001/jamainternmed.2021.3108. PMID: 34180972. 
Probing the Virtual Proteome to Identify Novel Disease Biomarkers.  Circulation. 2018;138:2469–2481. PMID: 30571344.