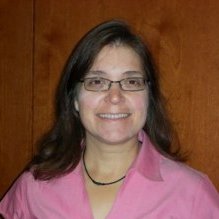 Genie McPeek Hinz, MD, MS
Masters Thesis committee (chair)
Vanderbilt University School of Medicine, Dept of Biomedical Informatics
Eugenia R. McPeek Hinz, M.D.
Associate Chief Health Information Officer
Dr. McPeek Hinz is Associate Chief Health Information Officer for Duke University Health System.  She completed medical training at the Medical College of Virginia in Richmond Virginia and residency in Internal Medicine/Pediatrics at the Cleveland Clinic.  After residency she stayed on at the Cleveland Clinic as a primary care physician at the Strongsville Family Health Center.  In 2001 she became an early adopter of EpicCare subsequently training and sharing her knowledge of Epic first as a Physician Documentation Specialist and then Director of Clinical Informatics.  Desiring to learn more about Clinical Informatics she completed a Master of Science in Biomedical Informatics at Vanderbilt University.  Subsequently she joined the Duke University team in 2012 helping with the MaestroCare implementation.  Dr. McPeek Hinz leads the 16 Physician Champions, 4 Provider Concierge Specialists as well as chairing the Provider Optimization Council that oversees the optimization process.  She is well versed Epic builder interested in supporting the cognitive processing of providers within the frame work of effective easily usable presentation of clinical data to support efficient electronic health record use.
For the past year and a half Dr McPeek Hinz has worked with Dr Ed Hammond PhD in the Duke Center for Clinical Informatics on a DOD grant on Data Visualization.  That work led to a paper presented this past year at the AMIA preconference workshop on Visual Analytics in Healthcare titled "Temporal Visualization of Diabetes Mellitus via Hemoglobin A1c."  Research interests include Natural Language Processing in association with provider documentation, data visualization of clinical disease phenotypes and risk stratification models for ambulatory populations.