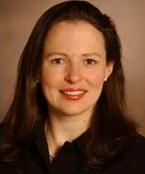 Anne Elizabeth Eyler, MD, MS
Anne Eyler, MD, MS - Vanderbilt University School of Medicine, Dept of Medicine, fellowship research mentor and Arthritis Foundation Career Development Award mentor
Now: Assistant Professor in Rheumatology, VUMC
Dr. Anne Eyler is a rheumatologist in Nashville, Tennessee and is affiliated with multiple hospitals in the area, including Tennessee Valley Healthcare System and Vanderbilt Hospital and Clinics. She received her medical degree from Vanderbilt University School of Medicine and has been in practice for 9 years. She is one of 4 doctors at Tennessee Valley Healthcare System and one of 19 at Vanderbilt Hospital and Clinics who specialize in Rheumatology.
Specialty: Rheumatology
Rheumatologists diagnose and treat arthritis, rheumatoid arthritis, scleroderma, systemic lupus erythematosis, Kawasaki Disease and other rheumatic diseases of the joints, soft tissue, and connective tissue. Many of these conditions are the result of autoimmune disorders.
Hospital Affiliations:
Northcrest Medical Center 
100 Northcrest Dr, Springfield, TN 37172
Vanderbilt University Hospital 
1211 22nd Ave S, Nashville, TN 37232
Veterans Affairs Medical Center - Nashville
1310 24th Ave S, Nashville, TN 37212
Alvin C. York Veterans Affairs Medical Center
3400 Lebanon Rd, Murfreesboro, TN 37129