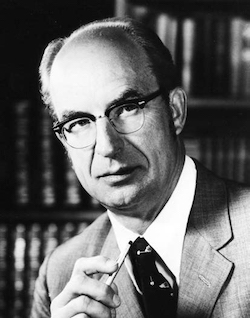 Dr. W. Andrew Dale was born in Columbia, Tenn. on March 13, 1920. He was educated at Columbia Military Academy and Darlington Preparatory School in Rome, Ga., before graduating from Davidson College in 1941. He subsequently graduated from Vanderbilt University School of Medicine in 1944, and completed his surgical training at the University of Rochester after a tour of duty in the U.S. Air Force from 1946 to 1948. Following his chief residency, he joined the full-time faculty at the University of Rochester with appointments in both the departments of Surgery and Physiology. In 1958, Dr. Dale moved to Nashville to begin the private practice of surgery. He established one of the country's first fellowship programs in vascular surgery.
Dr. Dale was a prominent figure in the field of vascular surgery in Nashville, the United States and around the world. He was one of only a few individuals who served as president of both the Society for Vascular Surgery and the North American Chapter of the International Cardiovascular Society. He was president and a founding member of the Southern Association for Vascular Surgery, a Governor of the American College of Surgeons, and a member of all the most prestigious national surgical associations.
Those fortunate enough to have had their vascular training under Dr. Dale were exposed to the finest attributes of surgical judgment, honesty and progressive thinking. Many of the ideas he suggested to his students have now become the standards by which excellence in vascular surgery is measured. After Dr. Dale's death on September 22, 1990, from complications of leukemia, his family, former vascular fellows and friends established the W. Andrew Dale Memorial Lectureship in Vascular Surgery.