We thank the many patients with early-onset cancer who contributed their experiences and individual stories to the REACT Study.
We also express immense gratitude to our patient advocate colleagues as well as community partners for their invaluable assistance and support with the REACT Study, including: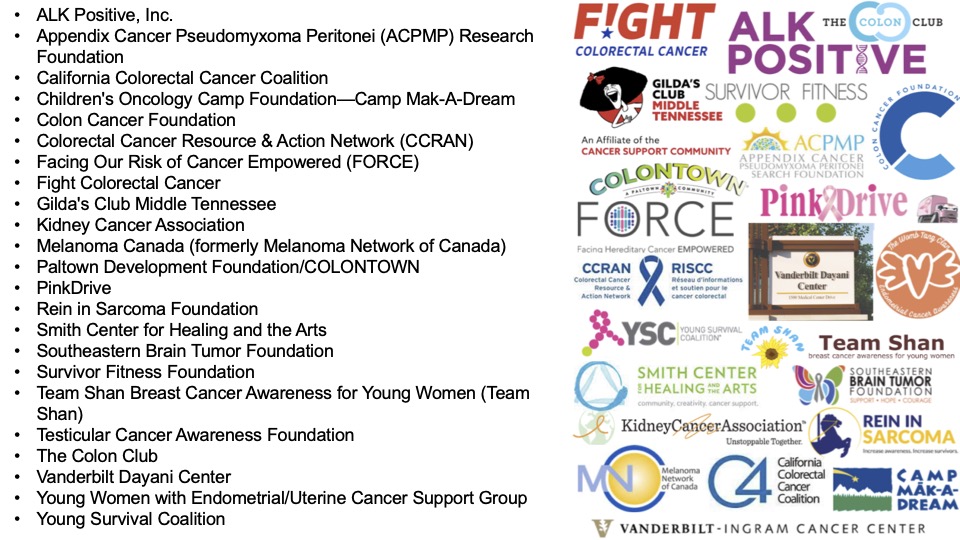 Funding / Financial Support
The REACT Study was supported by the American Cancer Society (#IRG-19-139-59 to A.N.H.), the National Institutes of Health K12 HD043483 from the Eunice Kennedy Shriver National Institute of Child Health and Human Development (NICHD), and a Vanderbilt Undergraduate Summer Research Program Award from the Drs. Sidney and Becca Fleischer Undergraduate Summer Research Fund.