Vanderbilt Pre³ Initiative

See our new PRE3 educational video here!
PRE3
The Vanderbilt Pre3 Initiative is an interdisciplinary group of faculty and trainees with a shared interest in reducing the burden of adverse pregnancy outcomes and prematurity through discovery, innovation, implementation, and education.
The major goals of the Vanderbilt Pre3 Initiative are to:
Background
Adverse pregnancy outcomes are a major cause of morbidity and mortality for mothers and babies. Globally, nearly 50 Million pregnancies suffer from at least one major complication each year. Preterm birth (occurring prior to the 37th week gestation) is a major contributor to this burden and increases the risk for other adverse consequences such as neonatal death, neonatal sepsis, and serious end-organ disease in surviving children.

There is a critical need to reduce the burden of adverse pregnancy outcomes and meeting this need requires innovation and implementation of improved diagnostic, preventive, and therapeutic options.

The Vanderbilt Pre3 Initiative will foster interdisciplinary research, centered at Vanderbilt University. This initiative includes faculty with expertise in neonatology, infectious disease, maternal-fetal medicine, microbial pathogenesis, global health, reproductive immunology, molecular toxicology, biomedical engineering, chemistry, high throughput screening, and advanced imaging and analysis.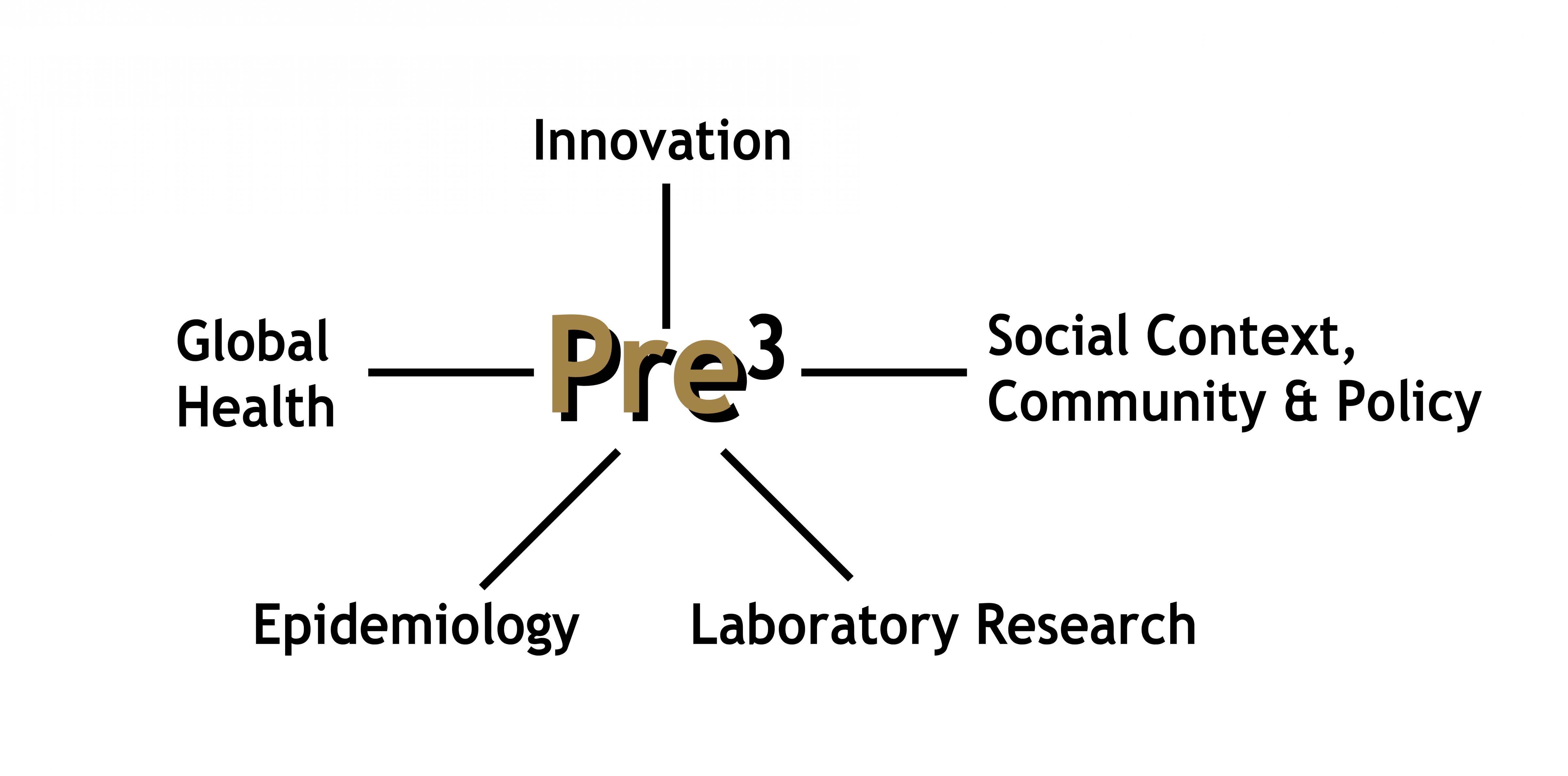 The Pre3 Initiative is working to bring together experts in 5 major arenas to accomplish our shared mission of reducing the burden of adverse pregnancy outcomes, including a special focus on prematurity. These 5 arenas are Innovation; Social Context, Community & Policy; Laboratory Research; Epidemiology; and Global Health.