Welcome to the Potocsnak Center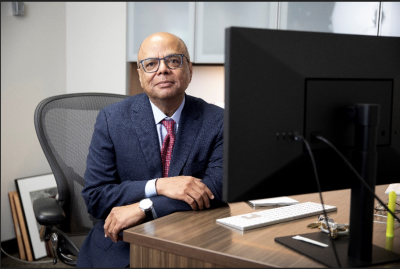 The Potocsnak Center for Undiagnosed and Rare Diseases at Vanderbilt is comprised of a unique and innovative group of programs that have helped countless individuals and families who have been struggling with unexplained medical conditions. Run by a team of experts at Vanderbilt University Medical Center in Nashville, Tennessee, we are dedicated to providing a comprehensive approach to diagnosis for individuals with rare and undiagnosed diseases.
One of the key strengths of the center is our multidisciplinary approach. We bring together specialists from a wide range of fields, including genetics, neurology, endocrinology, rheumatology, internal medicine, pediatrics, and immunology, to work together on each case. This allows for a comprehensive review of each patient's case as well as a more thorough understanding of the patient's condition. By leveraging the expertise of specialists from different fields, we are able to consider a wide range of possibilities and collaborate on the most promising leads.
Another strength is our use of cutting-edge technology. We utilize the latest genetic sequencing techniques, as well as advanced imaging and diagnostic tools, to help identify critical clues and information about an individual's condition. This allows our team to investigate rare genetic mutations and other underlying causes of disease that may have been previously overlooked.
Additionally, the center has a strong commitment to a patient-centered approach, which is reflected not only in the individualized diagnostic plan developed by the team, but our attention to a patient's psychological needs throughout the process. This approach ensures that patients and their families feel supported and empowered throughout the diagnostic journey.
The center is commited to advancing the field of medical research by publishing our findings, participating in clinical trials, and sharing our knowledge and discoveries with the medical community. This helps to further our understanding of rare and undiagnosed diseases, which can lead to improved diagnosis and treatment for patients around the world.
In conclusion, the Potocsnak Center for Undiagnosed and Rare Disorders at Vanderbilt is a valuable resource for individuals and families who are struggling with unexplained medical conditions. Our unique strengths make us a leader in the field of undiagnosed diseases and recognized as a Center of Excellence by the National Organization for Rare Disorders (NORD). Our hope is to provide a new place to turn for those patients and families who may have felt they were out of options through traditional medical channels.
Rizwan Hamid, MD, PhD, FAAP
Facts and Figures