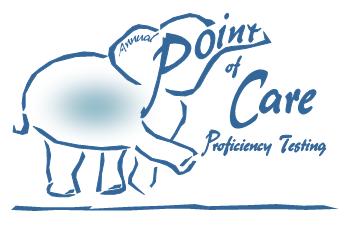 * Designated Trainer Orientation Sessions*
ORIENTATION FOR NEW TRAINERS
This is for staff who would like to become a designated trainer
***At this time we can only accept 2 people per time slot***
07:30    09:00   12:00    15:00

Located in TVC 4th Floor Room 4604
  December 13, 2022-----  December 15, 2022

  January 17, 2023----- January 19, 2023
February 14, 2023---February 16, 2023
March 14, 2023----March 16, 2023
April 18, 2023---April 20, 2023
May 16, 2023---May 18, 2023
June 13, 2023---June 15, 2023
LMS Modules Must Be Completed Prior To Class
Spots Limited (2) Per Time Slot
Please Use this link to sign up https://www.signupgenius.com/go/10C0E4DAAAB2EA0F4C52-vumc
615-343-5707
NOTE: You must provide a valid certificate in paper or electronic form prior to hands on training.
POC Glucose Designated Trainer Orientation - PRE REQ-2023 AFTER JULY 1, 2022
---
All Learning Exchange Modules must be completed before competency check- off.  Proof of completion with paper certificate/ or electronic version is required.  Modules can be found in the Learning Exchange.  All modules start with "POC" to minimize search results.
Point-of-Care Testing (POCT) certification is an annual requirement for staff who work in clinical areas approved by the Medical Director of Laboratories to perform testing. Particular staff roles (RN, LPN, etc) must also be approved to perform POCT. If you are unsure as to whether your role and/or unit has been approved to perform POCT, please contact your supervisor.
This is not training. You must have had initial orientation for this testing. It is a time for you to show your proficiency.
-Testing Offered
- Visual Urine Dipstick Testing
- Urine Dipstick Testing with Reader ( Clinitek Status +)
- HCG combo rapid test Urine Pregnancy
- Strep Testing
- Influenza Testing
- MonoTesting
- Hemocue Testing
- DCA HgbA1cTesting
- Istat for Creatinine Testing
- Fecal Occult Blood Testing
- Coaguchek (INR) Testing
- Roche Accuchek Whole Blood Glucose Testing

Exactly one year after your last training, your access code for glucometers expires and is turned off.

**You must be within a 90-day window of your certification expiring to update your user access for glucose recertification**

QUESTIONS?

Contact: Call Point of Care at 615-343-5707 or email    poct@vumc.org