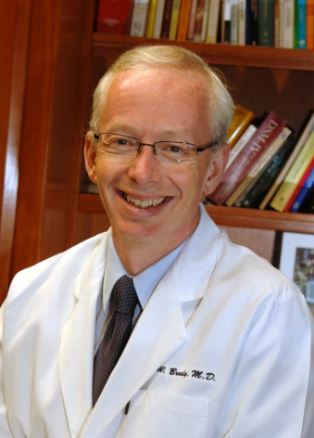 Donald Brady
Dr. Brady is the Senior Associate Dean for Health Sciences Education for the School of Medicine and Executive Vice President for Educational Affairs for Vanderbilt University Medical Center. His main interests are in medical education, doctor-patient communication, the learning environment, and physician wellbeing. Currently, he serves on the Board of Directors for the Accreditation Council for Graduate Medical Education (ACGME) and for the Kern National Network for Caring and Character in Medicine. He regularly presents nationally on a variety of topics, including aligning the values and needs of residents with institutional priorities and community needs, wellness, overcoming unconscious bias, and other topics in medical education. He is the Principal Investigator for VUMC's 5-year, $1.8 million dollar "Reimagining Residency" grant from the American Medical Association, one of 8 recipients nationally.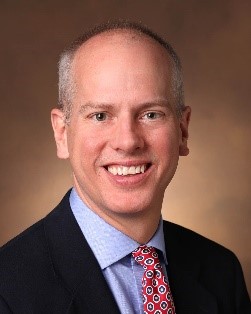 Bill Cooper
Dr. William Cooper's work focuses on understanding the balance between professional accountability and individual and team performance in creating the optimal clinical learning environment. As Associate Dean for Faculty Affairs, he chairs VUMC's Professional Committee and oversees national and international operations of the Vanderbilt Center for Patient and Professional Advocacy. Dr. Cooper also leads a multidisciplinary research collaborative investigating the impact of unprofessional behaviors on meaningful patient and team outcomes.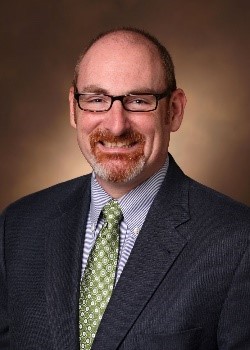 Bill Cutrer
Dr. Cutrer is an Associate Professor of Pediatrics in the Division of Pediatric Critical Care Medicine at Vanderbilt University School of Medicine (VUSM). He is actively involved in medical student education, curriculum development, and assessment where he serves as the Assistant Dean of Undergraduate Medical Education. Dr. Cutrer is very interested in understanding how students learn in the workplace and how to help them more effectively. He has published and presented widely on these topics. He co-leads the AMA's Accelerating Change in Medical Education initiative Master Adaptive Learner Working Group and is the leader of the Vanderbilt core team participating in the AAMC pilot project Core Entrustable Professional Activities for Entering Residency (Core EPAs). Dr. Cutrer is also part of the Kern National Network's MedEdNext initiative to focus on Character and Caring within medical education.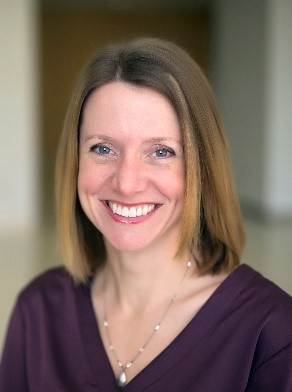 Amy Fleming
Amy Fleming, MD, MHPE is the Associate Dean for Medical Student Affairs and has a long-time passion for mentoring wellbeing and professional identity formation. She joined the faculty at Vanderbilt in 2007 as a general pediatrician and one of the 8 College Mentors for the medical school. The Vanderbilt Colleges and Wellness program, focused on creating community and improving the learning environment, were integral in her decision to become a faculty member at the School of Medicine. She has been involved in the Curriculum 2.0 implementation and runs the advising, mentoring, and coaching programming for the medical students.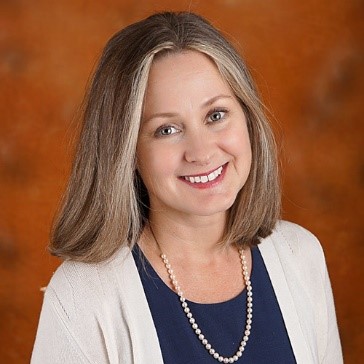 Betsy Kennedy
Dr. Kennedy is Professor of Nursing, and Assistant Dean for Non-Tenure Track Faculty Affairs and Advancement at VUSN. With a clinical practice background in high risk and critical care obstetrics, she joined the faculty in 1993. She has taught numerous courses in the master's program and currently teaches the nursing education course series for doctoral students. She is a member of the editorial board of the Journal of Perinatal and Neonatal Nursing, and has served on the board of directors for the Association of Women's Health, Obstetric, and Neonatal Nurses, and held leadership roles in other professional organizations. She was a Gold Humanism and Harvard Macy Scholar at the Institute for Health Professions Educators and has received multiple awards in the school of nursing for clinical teaching, classroom teaching, and contributions to student-faculty relations outside the classroom. She has twice received the Ingeborg Mauschk Award for excellence in faculty mentoring at the School of Nursing.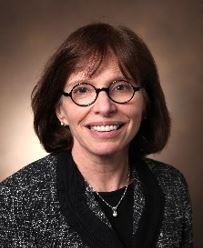 Bonnie Miller
Bonnie Miller, MD, MMHC currently serves as Vice President for Educational Affairs and Professor of Medical Education and Administration at Vanderbilt University Medical Center. In this role, she promotes innovative approaches to continuing professional development and serves as an advisor for medical education across the continuum. Dr. Miller formerly served as Senior Associate Dean for Health Sciences Education at Vanderbilt University School of Medicine (VUSM) and Executive Vice-President for Educational Affairs at Vanderbilt University Medical Center (VUMC). In these roles, she oversaw all programs related to physician education, from the medical school admissions process to continuing professional development. In addition, she oversaw administration of the ten other degrees offered by VUSM, as well as the certificate programs offered by VUMC's Center for Programs in Allied Health. With academic interests in the moral and professional development of physicians, curriculum change, and continuous learning in medicine, Dr. Miller is recognized as a senior leader in medical education.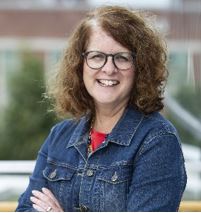 Cathy Pettepher
Cathy Pettepher, PhD, is Assistant Dean for Assessment at Vanderbilt University School of Medicine.  Serving as co-director of the Foundations of Medical Knowledge or first Phase of C2.0 has provided her with the opportunity to design experiences and assessments that help students successfully transition into the rigors of the medical profession, and develop the necessary attributes required to become successful clinical practitioners. This requires having a safe learning environment that promotes the highest standards of learning and acquisition of important skill sets, yet encourages participation without the fear of being criticized when wrong or having failed at a task or responsibility. A crucial component of this environment, and her main interest in LEAF, is the establishment of meaningful relationships between teachers and students that foster trust and respect and allows for honest, fair and consistent treatment of all learners. When these are in place, the learning environment is most effective and demonstrates our commitment to the success of everyone on the team.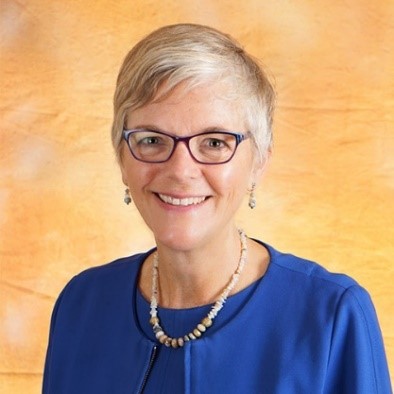 Mavis Schorn
Mavis Schorn, PhD, CNM, CNE, is currently a Professor, Senior Associate Dean for Academics, and a nurse-midwife in the practice at Vanderbilt University School of Nursing. She has received honorary distinctions as a fellow in the American College of Nurse-Midwives, the American Academy of Nursing, and the National Academy of Practice. She serves as an advisory member of the Learning Assessment and Environment Feedback committee. Dr. Schorn is a leader in nursing and interprofessional education. The opportunity to collaborate with the school of medicine on evaluation of the learning environment blended both of these interests. She is hopeful that the findings will ultimately improve the learning environment with the goal of an inclusive and safe environment for nursing students. Her long-term goal is to develop and promote national benchmarking of the learning environment for all schools of nursing.
Shane Stenner
Dr. Shane Stenner, M.D., M.S. is Assistant Dean of Education Design and Informatics and Assistant Professor of Biomedical Informatics at Vanderbilt University School of Medicine. Prior to his current role, Dr. Stenner served as the Ambulatory Director for VUMC's Epic implementation and has lead software development teams as the Product Director of RxStar, VUMC's outpatient electronic prescribing system, and Product Director for the Vanderbilt Outpatient Order Management system (VOOM). His publications have described therapeutic alternative and generic substitution clinical decision support through novel user-interface changes in electronic prescribing systems, approaches to natural language processing of medication lists and patient text messages about medications, tools to automate mobile phone and web-based medication self-management systems, and innovative uses of patient portal sites.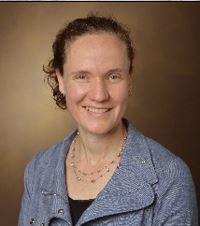 Kyla Terhune
Kyla Terhune, MD, MBA, FACS, serves as Associate Dean for Graduate Medical Education, Vice President for Educational Affairs, and Associate Professor of Surgery and Anesthesiology. A general surgeon, she served as Program Director in Surgery at VUMC from 2015 until 2019 and was also the Chief of General Surgery at the VA Medical Center in Nashville. She obtained her undergraduate degree from Princeton University, her medical degree from the University of Pennsylvania, and her master's degree in business from Vanderbilt University. She has received local and national awards for teaching and serves on the Board of the Association of Program Directors in Surgery (APDS)
Peggy Valentine
Peggy Valentine serves as Vice President of Allied Health Education where she has direct oversight for all allied health education programs at Vanderbilt University Medical Center.  She joined Vanderbilt in September 2021, having served as interim chancellor at Fayetteville State University from August 2019 to March 2021 and previously as dean of Winston-Salem State University School of Health Sciences since 2006. Valentine is the former associate dean in the College of Pharmacy, Nursing and Allied Health Sciences, Division of Allied Health Sciences, at Howard University, a position she held from 1998 to 2005.
She received her Doctor of Education degree from Virginia Tech and Master of Arts degree and Bachelor of Science degree from Howard University. She began her career as a physician's assistant (PA) following a short career as a registered nurse. She was recruited to join the PA faculty at Howard University and became department chair in 1983, serving in that role for six years.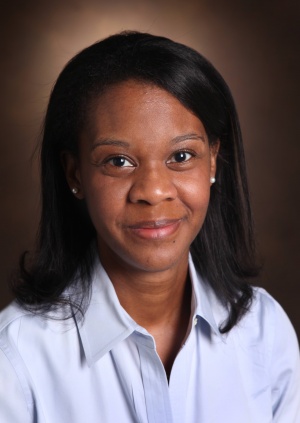 Kim Vinson
Kimberly N. Vinson, M.D., is the Associate Dean for Diversity Affairs for the School of Medicine and an Associate Professor of Otolaryngology-Head and Neck Surgery at the Medical Center. She works to ensure that all students feel included by working to create diverse, inclusive, and psychologically safe learning environments.  She also has a passion for mentoring undergraduate and medical students as they pursue professional careers.  She is the director of the Undergraduate Clinical Research Internship Program (UCRIP) for exceptional undergraduate students interested in pursuing a career in medicine and the director for the Vanderbilt University School of Medicine pipeline programs with regional colleges and universities.