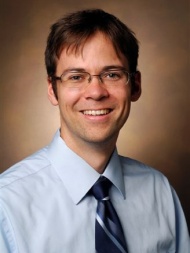 Yuri van der Heijden, M.D., M.P.H.
Global Health Topic(s): Tuberculosis
Country(ies): Peru, Ghana
With a longstanding interest in global health, I led short-term clinically oriented medical teams to Peru and Ghana several times during my medical training. As I became more interested in research, I was drawn to the study of tuberculosis, in part due to its tremendous global importance. My primary research interest involves the epidemiology of drug-resistant tuberculosis. I have received NIH funding (NIAID K08) to study fluoroquinolone resistance in patients with multidrug-resistant tuberculosis with collaborators at the University of Cape Town and Stellenbosch University in Cape Town, South Africa. Together with Dr. Timothy Sterling, I also currently collaborate with investigators at the KwaZulu-Natal Research Institute for TB and HIV (K-RITH) in Durban, South Africa, where we study tuberculosis outcomes in large tuberculosis cohorts.
Education
M.D., M.P.H, Vanderbilt University