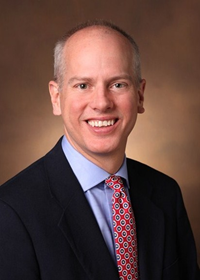 William Cooper, M.D., M.P.H.
Cornelius Vanderbilt Chair
Health Policy and Pediatrics
Vice Chair for Faculty Affairs
Global Health Topic(s): Education and Training, Epidemiology
Research Interests: Pediatrics, Adverse Effects of Medication 
William O. Cooper, M.D., M.P.H., is Professor and Vice Chair of Pediatrics and Professor of Preventive Medicine at Vanderbilt University School of Medicine. He also serves as Director of the Vanderbilt Master of Public Health Program. Dr. Cooper received an M.D. degree from Vanderbilt University School of Medicine in 1991 where he received the School of Medicine Award of Distinction in Medical Education for outstanding qualities of scholarship, leadership, and humanitarian service. Dr. Cooper completed his residency at the University of Cincinnati and served as a pediatrics chief resident. Dr. Cooper completed his M.P.H. at Vanderbilt as a fellow in Academic General Pediatrics. Since his appointment to the Vanderbilt faculty in 1997, Dr. Cooper has directed an active research program in pediatric pharmacoepidemiology funded by NIH, AHRQ, FDA and the Robert Wood Johnson Foundation. In 2008, Dr. Cooper founded the Department of Pediatrics Office for Faculty Development, where he leads efforts to recruit and retain faculty, address issues of diversity, and foster skills development of faculty related to academic success.
Education
M.D., M.P.H., Vanderbilt University School of Medicine