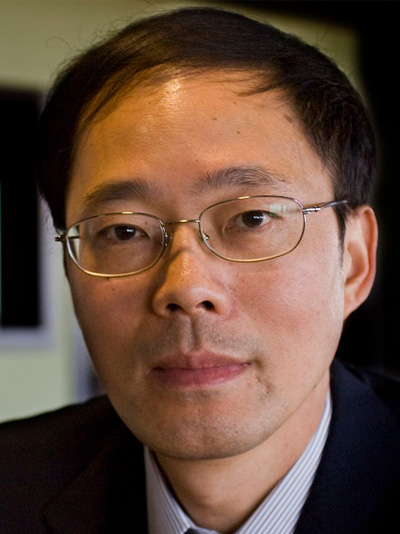 Wei Zheng, M.D., Ph.D., M.P.H.
Professor and Director, Vanderbilt Epidemiology Center
Anne Potter Wilson Professor in Medicine
Department of Medicine, VUMC
Global Health Topic(s): Cancer, Epidemiology, Genetics
Country(ies): Bangladesh, China, India, Japan, Korea
Dr. Zheng is an epidemiologist with a major research focus on evaluating environmental and lifestyle factors, genetics, and biomarkers for cancer risk. He received his medical degree from the Shanghai Medical School of Fudan University and his doctoral degree in epidemiology from Johns Hopkins University. He was recruited to Vanderbilt in 2000 to help the Vanderbilt-Ingram Cancer Center develop a population-based research program. He established the Vanderbilt Epidemiology Center in 2006 and the Division of Epidemiology in 2009 and was appointed as the founding director for these academic and research units.
Dr. Zheng has directed more than 20 large-scale, population-based studies involving in-person interviews of more than 200,000 participants. Currently, he is the Principal Investigator (PI) or joint PI for several National Cancer Institute-funded projects, including the Shanghai Women's Health Study and Southern Community Cohort Study, in which more than 160,000 individuals were recruited to evaluate lifestyle factors and biomarkers for the risk of cancer and other chronic diseases. Dr. Zheng is well known for his work on molecular, genetic and nutritional epidemiology of breast and colorectal cancers. Over the past 15 years, he has initiated five large international consortia/pooling projects and collaborated on >30 other research consortia.
He has authored or co-authored more than 1,100 publications addressing a large range of significant issues related to the etiology and prevention of cancer. Since 2000, Dr. Zheng has served as the primary mentor for over 50 junior investigators, including over 15 assistant professors. He is an elected member of the American Epidemiology Society. Dr. Zheng regularly serves on grant review panels for NIH and other funding agencies and is a member of the editorial board for multiple epidemiology and cancer journals.
Education
M.D., Shanghai Medical College of Fudan University 
Ph.D., Johns Hopkins University
M.P.H., Shanghai Cancer Institute and Shanghai Medical School, Fudan University