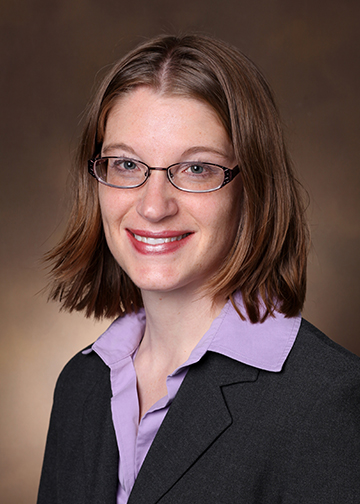 Rondi Kauffmann, MD, MPH, FACS
Vice Chair for Global Surgery
Associate Professor of Surgery
Division of Surgical Oncology and Endocrine Surgery
Associate Program Director, General Surgery Residency
Surgical Director, Center for Experiential Learning and Assessment
Countries and areas of interest: Cancer initiatives in sub-Saharan Africa, Central or South America; Surgical education in sub-Saharan Africa, Central or South America
Rondi M. Kauffmann, MD, MPH is associate professor of Surgery in the Division of Surgical Oncology and Endocrine Surgery and serves as the Surgical Director of Vanderbilt's Center for Experiential Learning and Assessment and Associate Program Director for the general surgery residency program. She is the inaugural Vice Chair for Global Surgery. 
Rondi graduated summa cum laude with a B.S. in physiological Sciences and a minor in cultural anthropology from UCLA and completed her MD/MPH degrees at the University of Minnesota, where she pursued her MPH thesis research in Paris, France and Dakar, Senegal. 
At VUMC, her global health leadership roles include Director of the Vanderbilt Global Health Equity and Access Leadership in Surgery (Global HEALS) program, co-director of the Kijabe-Vanderbilt Research Methodologies for Healthcare Providers Course, co-director of the Vanderbilt Collaborative for Global Health Equity, and directs Vanderbilt International Surgery's (VIA) collaborative efforts with AIC Kijabe Hospital in Kijabe, Kenya. She is an elected member of the Association for Academic Surgery's Global Affairs Committee. She chairs the Affiliate Committee of the Association for Academic Global Surgery and the Global Surgery Taskforce through the Association for Program Directors in Surgery. Her research focuses on global surgery and capacity building through global surgical education. 

She is board certified in General Surgery (residency: Vanderbilt University Medical Center) and Complex Surgical Oncology (fellowship: City of Hope Comprehensive Cancer Center). Her clinical expertise is in the care of patients with melanoma, soft tissue malignancies, and breast cancer.