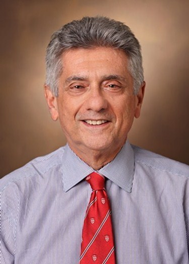 Peter R. Martin, M.D., M.Sc.
Pharmacology and Psychiatry and Behavioral Sciences
Global Health Topic(s): Maternal and Child Health, Maternal and Reproductive Health, Mental Health, Substance Abuse
Research Interests: Addiction Psychiatry 
Dr. Peter Martin has been a member of the faculty since 1986. He is Director of the Division of Addiction Psychiatry, Addiction Psychiatry Interdisciplinary Research Training Program and the Vanderbilt Addiction Center. His research and scholarly interests include the molecular basis, diagnosis, and treatment of drug use disorders with an emphasis on substance-induced mental disorders. 
Education
M.D., McGill University
M.Sc., University Of Toronto