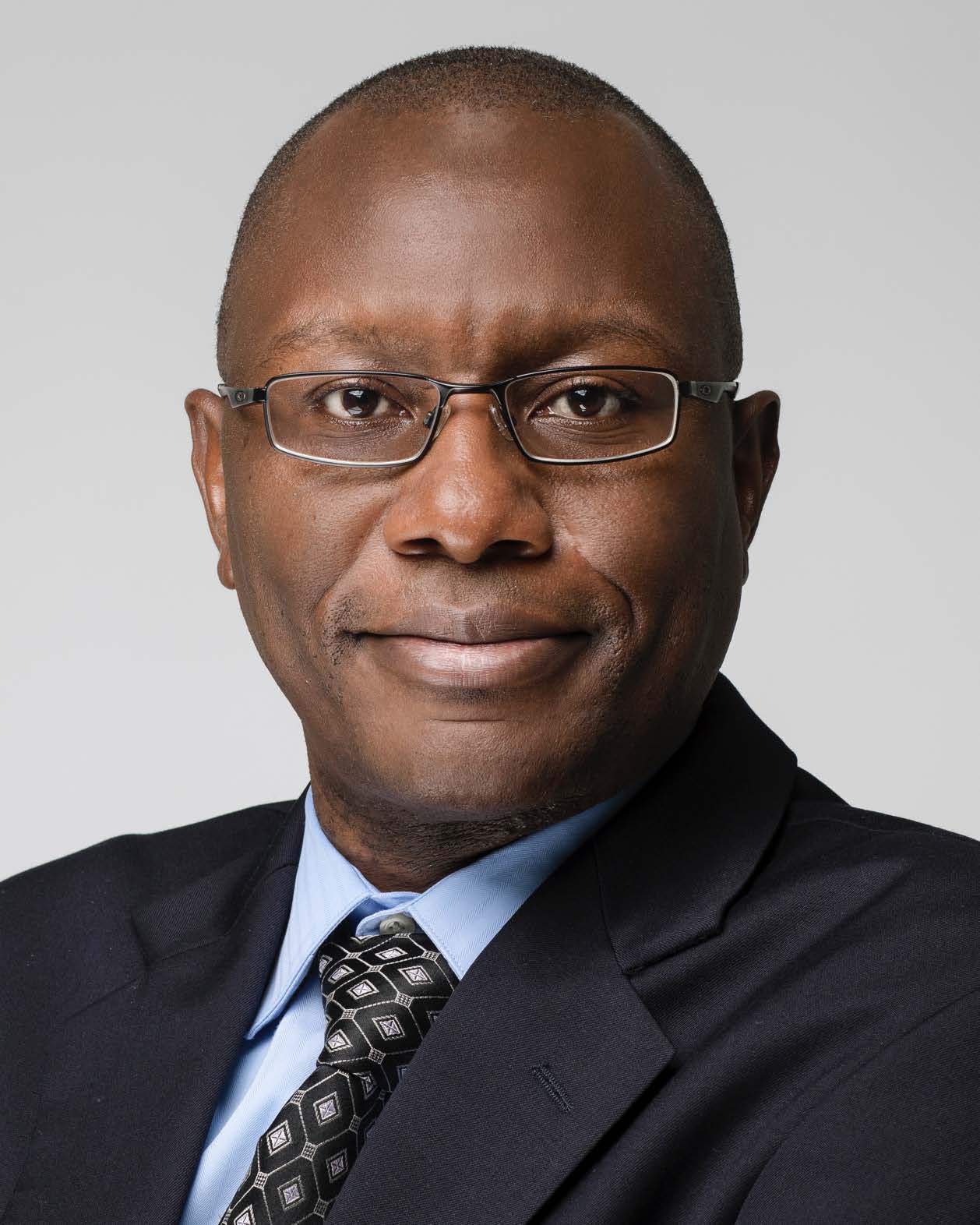 Martin C. Were, MD, MS, FIAHSI, FAMIA, FACMI
Biomedical Informatics and Medicine
Office Address
2525 West End Ave, Suite 750
Nashville
Tennessee
37203
Global Health Topic(s): Biomedical Informatics
Project Country(ies): Mozambique, Kenya
Martin Were, M.D., M.S., is a professor of Biomedical Informatics and Medicine at Vanderbilt University Medical Center. He completed a B.A. in Biochemistry at Harvard University in 1997, attended Harvard Medical School, and completed Internal medicine residency training at the Brigham and Women's Hospital & Harvard Medical School in 2004. In 2006, he joined the Regenstrief Institute, Inc. for a National Library of Medicine (NLM)-sponsored Medical Informatics fellowship. He also received a master's in Clinical Research degree during this time. He joined the faculty at Indiana University in 2008 as an Assistant Professor of Medicine and was promoted to Associate Professor of Medicine in 2014. He has been at Vanderbilt since August 2016.
Dr. Were's current area of research and service is in Global Health Informatics (GHI). He has authored 34 peer-reviewed publications, with most as first or senior author. He has been the principal investigator for over ten awards valued at over 8 million USD and has been a co-investigator on several more. His research work has revolved around developing and evaluating provider-facing computerized decision support systems and mobile health technologies for resource-limited settings. He has also conducted work around vocabularies and semantic interoperability for health information systems. In addition, he currently leads a CDC-supported evaluation of the national scale-up of Electronic Health Record Systems in Kenya.
As part of his interests in capacity building in GHI, Dr. Were played a critical role in establishing the Institute of Biomedical Informatics at Moi University, Kenya, and currently serves as its Acting Director. He is also the project lead for the Health Informatics Training and Research program in East Africa for Improved Health Care (HI-TRAIN). HI-TRAIN is a public university-based health informatics program aiming to improve health informatics capacity for the East African region. Through this work, Dr. Were led the development of Master and PhD-level health informatics curricula at two Universities in Kenya and Uganda and is actively engaged in teaching several courses in health informatics. He also oversees the development of e/mLearning content for the Ministry of Health in Kenya and for the Health Informatics degree programs. In his clinical role, Dr. Were serves as an academic Inpatient Attending Physician (Hospitalist) working closely with internal medicine residents and medical students since 2004. 
Dr. Were has been involved in health systems development and innovation. He led the award-winning Computerized Clinical Decision Support and Mobile Health Programs for the Indiana University-Kenya partnership. He is the founder and lead of the mUzima suite of mHealth applications (www.mUzima.org) that has capabilities for data collection, retrieval, biometrics, teleconsultation and media management. He currently also serves as a Health Information System Technical Advisor for Friends in Global Health (FGH). He previously served as co-Chair for the mHealth Alliance Evidence Working Group and on the Board of Scientific Counselors at the Lister Hill Center of the National Library of Medicine (NIH). He served on the editorial board of the Journal of American Medical Informatics Association and was a Harold Amos Medical Faculty Program Scholar from 2011 – 2014.
He has over 80 peer-reviewed publications and is a Fellow of the American Medical Informatics Association (FAMIA), the International Academy of Health Sciences Informatics (FIAHSI) and the American College of Medical Informatics (FACMI).
Prior Projects:
Education
M.D., Harvard Medical School
M.S., Indiana University