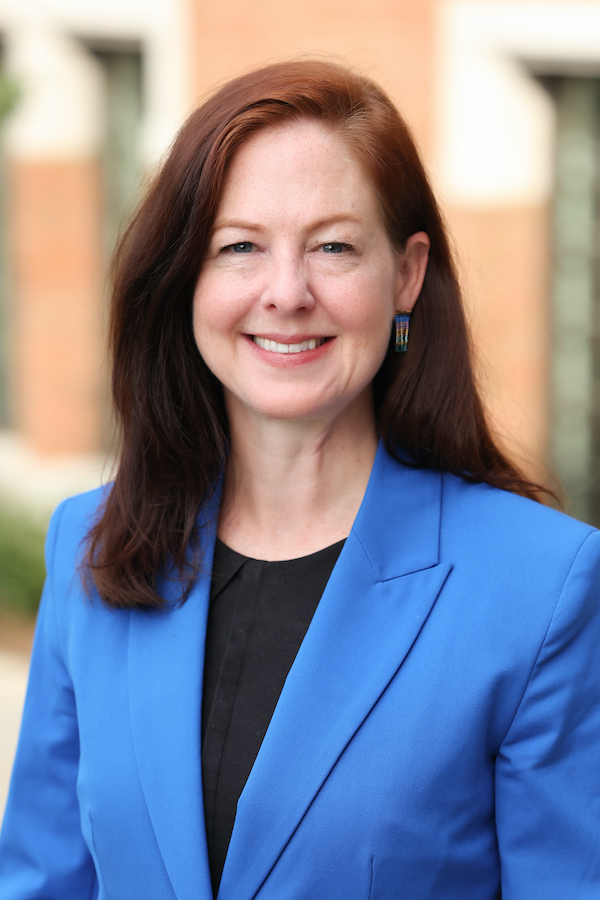 Marie H. Martin, Ph.D., MEd
Associate Director, Education and Training
Department of Health Policy
Director, Global Health Track
Master of Public Health Program
Office Address
2525 West End Ave, Suite 725
Nashville
Tennessee
37203
Global Health Topic(s): Global Public Health Education, Capacity Building, Global Health Policy
Research Interests: Curriculum Design and Development, Faculty Development, Mentorship, Global Health Funding Trends  
Project Country(ies): Liberia, Zambia, Kenya, Ethiopia
Marie Martin serves as the Associate Director for Education and Training at the Vanderbilt Institute for Global Health (VIGH) and is an Assistant Professor in the Department of Health Policy in the Vanderbilt School of Medicine. She received her B.A. in English from Vanderbilt University and M.Ed. in International Education Policy from Vanderbilt's George Peabody College of Education and Human Development. Dr. Martin completed her Ph.D. at Tennessee State University in Public Administration. Her research and teaching interests lie at the intersection of global health, public policy and education/capacity building.
Prior to her current role, Dr. Martin served as a Fulbright Scholar to Japan in international education and worked for three years at the Global Education Office at Vanderbilt developing international service-learning programs. Her professional background includes seven years as an assignment editor for CNN and four years in the Czech Republic, primarily managing a parliamentary internship program for Czech university students under the direction of the European Union. 
As Associate Director of Education and Training, Dr. Martin is responsible for curricular and academic program development in global health at Vanderbilt and abroad. She specializes in capacity-building initiatives for students, trainees and faculty from the U.S. and low- and middle-income countries. This work includes developing curriculum, building robust training and education programs, and academic program evaluation. Dr. Martin facilitated the design and development of the University of Guyana's first Master of Public Health (MPH) program as well as the Global Health Track in the Master of Public Health (MPH) Program at the Vanderbilt University School of Medicine. Her current grant-funded work is focused on Zambia, Liberia and Ethiopia. She was recently awarded the 2021 Velji Global Health Award for Teaching Excellence (CUGH) and is an 2017 inductee into the Academy of Excellence in Education (AEE) at the Vanderbilt University School of Medicine.
Dr. Martin is currently the Director of the Global Health track of the MPH Program and Chair of the VUMC Global Health Education Committee. She also is the course director for MPH Project Development, Global Health Politics and Policy, and the Global Health Integrated Science Courses (ISC). Dr. Martin serves on the Consortium of Universities for Global Health (CUGH) Subcommittee on Master and Undergraduate Degrees in Global Health (SMUDGH) and the National Association of County and City Health Officials (NACCHO) Global-Domestic Health Expert Advisory Group.
Education
Ph.D., Tennessee State University
M.Ed., Vanderbilt University