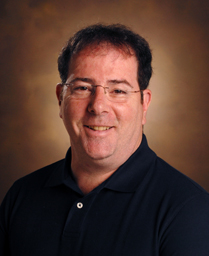 Laurence J. Zwiebel, Ph.D.
Professor of Biological Science and Pharmacology
Center for Molecular Neuroscience Programs in Developmental Biology and Genetics Institute for Chemical Biology at Vanderbilt

Global Health Topic(s): Basic Sciences, Malaria, Neuroscience, Olfaction Vector Biology 
Areas of Expertise/Interest: Basic Sciences, Malaria, Neuroscience, Olfaction, Vector Biology 
Laurence Zwiebel is a Professor of Biological Sciences and Pharmacology in the Vanderbilt University Center for Molecular Neuroscience. His research specialty is the comprehensive study of olfaction and olfactory-based behaviors in malaria and other disease vector mosquitoes. A long-term objective of the Zwiebel laboratory is the molecular characterization of the molecular components of olfactory and chemosensory signal transduction pathways as well as the mechanisms that underlie the marked preference for human blood meals (anthropophily) characteristic of the principal mosquito vector for human malaria, Anopheles gambiae.  His work on mosquito olfaction has been supported by several sources including the NIH, NSF and the World Health Organization. More recently, Dr. Zwiebel has acted as the lead investigator on a multi-national effort funded by the Grand Challenges in Global Health Initiative of the Bill and Melinda Gates Foundation for the NIH to develop new approaches that target olfaction to reduce malaria transmission. He received his B.S. from SUNY at Stony Brook, M.S. from the University of Michigan and his Ph.D. from Brandeis University in Massachusetts. Dr. Zwiebel completed his training as a postdoctoral fellow at Harvard University and the European Molecular Biology Laboratory before coming to Vanderbilt in 1998.
Education
Ph.D., Brandeis University
M.S., University of Michigan