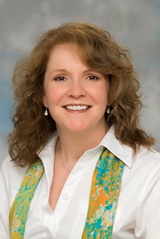 Kelly L. Moore, M.D., M.P.H.
Tennessee Immunization Program at the Tennessee Department of Health
Assistant Clinical Professor
Department of Health Policy
Office Address
Andrew Johnson Tower, 3rd Floor
710 James Robertson Parkway
Nashville
Tennessee
37243
Kelly Moore, M.D., M.P.H., is the Director of the Tennessee Immunization Program at the Tennessee Department of Health (TDH). She has headed this program since 2004, responsible for the state's federally-funded immunization activities, including the federal Vaccines for Children Program (VFC) that provides vaccines to almost half of Tennessee children, the Perinatal Hepatitis B Prevention Program and the Tennessee Immunization Information System, "TennIIS". In addition, she directs state public health surveillance and control of vaccine-preventable diseases, including influenza.  
Dr. Moore is a leader in state public policy related to immunization. Beginning in 2005, she was the TDH pandemic influenza planning coordinator, and created and led the TDH Pandemic Influenza Preparedness Program until 2008. During the 2009 pandemic, she led an award-winning team in designing and implementing the distribution program for pandemic vaccine statewide. Dr. Moore led work to promulgate comprehensive new TDH communicable disease control regulations in 2004 and promulgated new TDH immunization regulations for child care, school and post-secondary schools in 2009. She co-chairs the Cervical Cancer Free Tennessee coalition to promote cervical cancer screening and the prevention of human papillomavirus-related cancers.
On the national level, Dr. Moore served from 2011-2015 as the national Association of Immunization Managers (AIM) liaison representative to the Advisory Committee on Immunization Practices (ACIP) of the Centers for Disease Control and Prevention (CDC). In early 2015, she provided testimony to the U.S. Senate Health, Education, Labor and Pensions (HELP) Committee on the public health perspective on the value of vaccination. In mid-2015, she was appointed by the Secretary of Health and Human Services as a voting member of the ACIP to serve a 4-year term.  She has chaired the AIM Vaccine Storage and Handling Committee since its inception in 2006 to improve the quality of vaccine storage and handling. She serves as a voting member of the NSF-International Joint Committee on Vaccine Storage Standards, established in 2015 to develop the first US standards for the manufacture of vaccine storage equipment.
Dr. Moore is a native of Huntsville, Alabama. She earned undergraduate and medical degrees from Vanderbilt University and a Master of Public Health degree from the Harvard School of Public Health. After completing a pediatric internship at the Johns Hopkins School of Medicine, she joined CDC in 2001 as an Epidemic Intelligence Service (EIS) Officer and, later, a Preventive Medicine Resident. She is board certified in Preventive Medicine and Public Health. 
Education
M.D., Vanderbilt University School of Medicine
M.P.H., Harvard School of Public Health