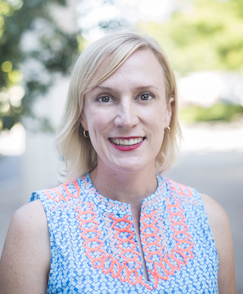 Kate Clouse, Ph.D., M.P.H.
Vanderbilt School of Nursing
Office Address
2525 West End Ave, Suite 750
Nashville
Tennessee
37203
Global Health Topic(s): Maternal and Child Health, HIV/AIDS, Epidemiology, Tuberculosis
Project Country(ies): South Africa
Kate Clouse joined the faculty of the Vanderbilt Institute for Global Health in 2014 with a decade's worth of experience in global health research. While completing her MPH at the University of California, Berkeley, Dr. Clouse spent time working with the Reproductive Health and HIV Unit (now MatCH) in Durban, South Africa. The year was 2004 and the PEPFAR-sponsored roll-out of antiretroviral therapy through the South African national treatment program was just beginning. This experience shaped Dr. Clouse's research, as she has witnessed treatment opportunities evolve from the early days of drug shortages and wait lists, to rapidly expanding availability and improved drug regimens, to the current focus on retention in care and earlier treatment initiation. From 2004-2008, Dr. Clouse contributed to HIV prevention studies at the University of California, San Francisco. Following this, she lived in Johannesburg in 2008 and worked at the Wits Reproductive Health and HIV Research Unit (WRHI), specializing in data quality improvement and capacity building. Dr. Clouse began the PhD program in Epidemiology at the University of North Carolina at Chapel Hill in 2008. Her dissertation research took her back to Johannesburg, where she lived from 2010-2012, working with the Health Economics and Epidemiology Research Office (HE2RO). Upon graduating in 2012, Dr. Clouse completed a one-year post-doctoral fellowship at UNC before joining the Vanderbilt faculty. Dr. Clouse's research focuses on HIV/TB implementation science, with a particular interest in operational issues related to improved HIV treatment and care, including patient retention in care and TB/HIV integration in South Africa. Her work has helped to recognize that women who are diagnosed with HIV during antenatal care in South Africa fall out of care at alarmingly high rates, and that the risk of loss is greatest after delivery. In 2015, Dr. Clouse was awarded a K01 award from the National Institute for Mental Health (NIMH) to explore the impact of frequent population mobility on retention in postpartum HIV care in South Africa. Dr. Clouse shares an Assistant Professor appointment with the Institute for Global Health and the Vanderbilt University Department of Medicine, Division of Infectious Diseases.
Education
Ph.D., University of North Carolina at Chapel Hill
M.P.H., University of California, Berkeley