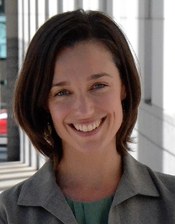 Jessica M. Perkins
Assistant Professor, Dept. of Human & Organizational Development
Research: Professor Perkins' broad areas of research expertise within community and global health include social epidemiology and social psychology. Her main line of research focuses on how social norms and social networks impact health-related behaviors and attitudes, by exploring why people who act in unhealthy ways do so despite social norms supporting healthy behaviors. Her work assesses behaviors such as bullying, food and beverage consumption, and tobacco use among middle school and high school students across the United States, and on HIV testing, intimate partner violence, and alcohol use among adults in rural Uganda in East Africa. Professor Perkins' second line of research assesses the social contexts in which mental and physical health outcomes arise and health inequalities continue to exist. She has several foci including nutrition-related outcomes as well as older adult well-being. 
Professor Perkins has a strong background in quantitative research methodology, survey development, and fieldwork in low-resource settings. She has lived and worked on studies in Uganda, South Africa, Peru, India, Ecuador, Spain, and Morocco in addition to the United States and the United Kingdom.
Teaching: Professor Perkins will be teaching courses in the Health and Human Services and Community Health Tracks. 
Service: Ad hoc reviewer for more than 25 journals, including AIDS & Behavior, Journal of Behavioral Medicine, Prevention Science, and Social Science & Medicine. 
Community Engagement: Professor Perkins is part of a long-term, multifaceted study in rural Uganda that is actively working to improve health outcomes, increase healthy behaviors, and support economic development in local communities. The study collaborates with community organizations and community members to address issues related to HIV, mental health, violence, stigma, food and water insecurity, and access to health care.
Education
Ph.D., Health Policy, Harvard University