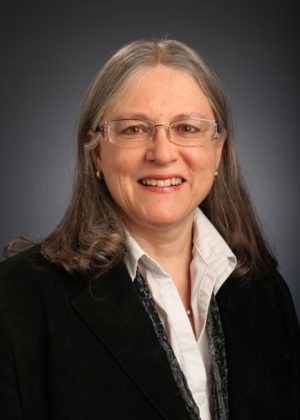 Elizabeth Heitman, Ph.D.
Program in Ethics in Science and Medicine
UT Southwestern Medical Center
Global Health Topic(s): Ethics
Country(ies): Mozambique
Elizabeth Heitman, Ph.D., is Professor in the Program in Ethics in Science and Medicine at the University of Texas Southwestern Medical Center. Her work focuses on cultural aspects of ethics in clinical medicine, biomedical science, and public health, particularly international standards of research ethics and education in the responsible conduct of research. Dr. Heitman is co-director/co-PI of the VU-Mozambique Collaborative Research Ethics Education Program at Vanderbilt University Medical Center, UT Southwestern, and Universidade Eduardo Mondlane in Maputo, Mozambique, and sponsored by the NIH Fogarty International Center. As a VUMC faculty member, from 2006 through 2016, she was director/PI of a similar research ethics education program in Costa Rica, in collaboration with the Costa Rican National Children's Hospital. Dr. Heitman is a member of the National Academies of Science, Engineering, and Medicine's Board on Life Sciences (BLS), and its Standing Committee on Educational Institutes for Teaching Responsible Science. As part of her work with the National Academies, she has promoted the international teaching of responsible science through faculty development projects in the Middle East and North Africa, as well as in Malaysia and Indonesia. She currently chairs the NAS Committee on the Elaboration of a National Curriculum in Bioethics and Responsible Conduct of Science for Algeria, advising the Algerian Ministries of Science and Technology and Higher Education, and co-chairs the Committee on Responsible Science in Egypt Phase 3: Fostering Academic Curricula. Together with colleagues from the University of Miami, she has an ongoing collaboration with the Universidad Nacional Autónoma de México (UNAM) focused on the development of policy and educational programs to promote research integrity. In 2015-16, Dr. Heitman co-chaired the National Academies' Committee on Gene Drive Research with non-Human Organisms: Recommendations for Responsible Conduct and has been an international advisor on the ethics and governance of gene drives and the ethics and assessment of emerging technologies. Dr. Heitman received her Ph.D. in Religious Studies in 1988 from Rice University's joint program in biomedical ethics with the University of Texas – Houston Health Science Center.
Education
Ph.D., Rice University