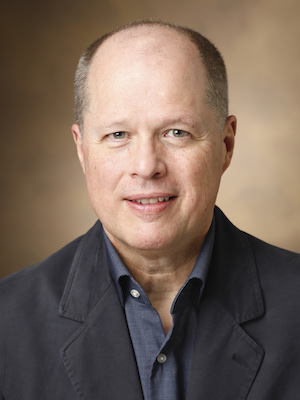 Edwin Trevathan, M.D., M.P.H.
Amos Christie Chair in Global Health, Pediatrics
Global Health Research Interests:
Maternal and Child Health, Epidemiology, Global Health Policy, Epilepsy 
A pediatric neurologist and epidemiologist, Dr. Trevathan's research interests include maternal-child epidemiology, epidemiology of childhood neurological disorders and clinical trials of treatments of neurological disorders. His research and practice has focused on global health, and recently he has developed an interest in global health diplomacy and the intersection of global health and foreign policy.
While a member of the senior leadership team at CDC, Dr. Trevathan was responsible for many of the CDC's activities in areas of child health and development, neurological disorders, maternal and child health, genetics, blood disorders, birth defects and developmental disabilities. Under his leadership, the CDC engaged in several productive collaborations in China, Latin America and Africa. While at CDC, Dr. Trevathan also served as the Strategic Lead for the pediatric response to the 2009 H1N1 flu worldwide epidemic. As dean at SLU he led a significant expansion of the school that led to a doubling of the number of faculty, and a reorganization resulting in the formation of a new college - SLU's College for Public Health and Social Justice. Trevathan has served on a variety of U.S. national committees such as the Federal Advisory Committee of the National Children's Study, the Autism Interagency Coordinating Committee, and various committees of the Institute of Medicine and of the World Health Organization. His global health experience includes work in China, Nigeria, Honduras, Uganda, and Democratic Republic of Congo.
Prior to assuming his current appointment at Vanderbilt, Dr. Trevathan served in several leadership positions, including Professor (Neuroscience), Executive Vice President and Provost at Baylor University, Professor (Epidemiology, Neurology & Pediatrics) and Dean of the College for Public Health and Social Justice at Saint Louis University (SLU), former Director of the National Center on Birth Defects and Developmental Disabilities at the U.S. Centers for Disease Control and Prevention (CDC), and Professor and Director of the Division of Pediatric Neurology at Washington University in St. Louis.
Dr. Trevathan received his B.S. (Chemistry) from Lipscomb University and earned his M.D. and M.P.H. from Emory University. He received residency training in pediatrics at Yale University School of Medicine and in neurology and child neurology at Massachusetts General Hospital and Harvard Medical School and was a fellow in clinical neurophysiology at Boston Children's Hospital. Dr. Trevathan has authored or co-authored over 100 clinical and scientific publications. He serves on several editorial boards, and lectures nationally and internationally.
Education
M.D., Emory University
M.P.H., Emory University