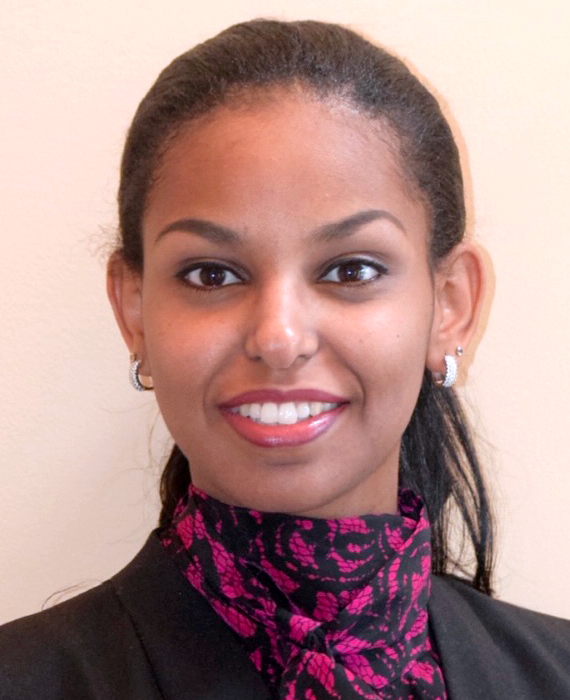 Eden Biltibo, MD, MS
Clinical Fellow in Hematology/Oncology
Department of Internal Medicine Division of Hematology and Oncology
Topic: Cancer
Country: Ethiopia
Eden Biltibo, MD, MS is a Hematology/Oncology clinical fellow at Vanderbilt University Medical Center. She is passionate about developing strategies to bridge health care disparities in Multiple Myeloma care. She particularly focuses on the equitable utilization of immunotherapeutics in Multiple Myeloma and improving racial diversity of clinical trial participants in the same field.

Dr. Biltibo firsthand experienced health care disparities during her time in medical school in Ethiopia, as well her residency at Meharry Medical College. She decided to pursue her fellowship in Hematology/Oncology after realizing the disproportionately widening care gap in this field. Dr. Biltibo completed a Master's in Clinical and Translational Science at the Medical College of Wisconsin. She is a post-doctoral fellow at Vanderbilt Integrated Molecular Oncology Research program. She is a recipient of the 2022 the American Society of Hematology Minority Hematology Award and the Robert A. Winn Diversity in Clinical Trials career development award.

Dr. Biltibo is an astute clinician who is committed to providing unparalleled care. She received recognition from her residency program and the Veterans Affairs Hospital during her residency and chief residency for her excellent clinical service. She has accepted a faculty position at Vanderbilt University Medical Center to continue her clinical and academic endeavors as an Assistant Professor.