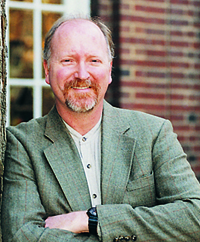 Douglas D. Perkins, Ph.D.
Human and Organizational Development, Peabody College
Office Address
Mayborn 107
230 Appleton Place, Peabody # 90 130 Magnolia Circle
Nashville
Tennessee
37203-5721
Professor Perkins is the founding director of the Ph.D. Program in Community Research Action, and of Graduate Studies in Human & Organizational Development at Peabody College, Vanderbilt. He is a Fellow of the Society for Community Research and Action. Issues his research, teaching, and consultation have addressed include neighborhood revitalization, housing and homelessness, youth violence, crime, fear and social capital (sense of community, neighboring, networks), human migration, and disorder in urban community settings in the U.S., Europe, China, and South Africa, where he has conducted collaborative Fieldschools in Intercultural Education & Research. Professor Perkins studies and works with voluntary associations, grassroots and non-profit community organizations, and government agencies responding to such issues, at all levels but especially local government. His conceptual orientation stresses ecological systems frameworks and multiple levels of analysis (individuals, families, organizations, communities). His populations of interest include neighborhood residents and leaders, the disenfranchised, low-income, minorities, and at-risk youths.
Research interests: citizen participation in planning healthy communities, social capital and community development, youth violence prevention, urban policy and planning
Education
M.A., Ph.D., New York University