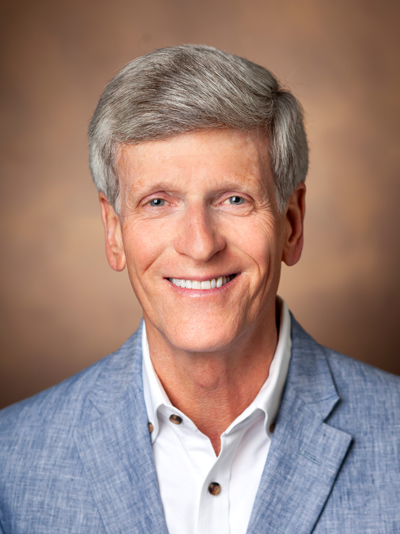 Douglas C. Heimburger, M.D., MS
Vanderbilt University School of Medicine
Office Address
2525 West End Ave, Suite 750
Nashville
Tennessee
37203
Topics: Education and Training (Building Capacity), HIV/AIDS, Non-communicable Diseases, Nutrition
Research Interests: Impacts of nutrition on short- and long-term HIV outcomes 
Project Country: Zambia
Dr. Heimburger is Professor of Medicine at Vanderbilt University School of Medicine and core faculty in the Vanderbilt Institute for Global Health (VIGH). He supports VIGH's education and training programs for Vanderbilt students and trainees, as well as research training opportunities for doctoral and postdoctoral trainees from other institutions and other countries. Dr. Heimburger is the principal investigator of the Vanderbilt-Emory-Cornell-Duke Consortium for Global Health Fellows, the UNZA-Vanderbilt Training Partnership for HIV-Nutrition-Metabolic Research (UVP), and Clayton-Dedonder Global Health Mentorship Fellows Program (CD).
His principal research and publication interests are nutritional influences on responses to treatment for HIV/AIDS in developing countries and global health education. He conducted clinical nutrition research in a population of undernourished Zambians starting antiretroviral therapy for HIV/AIDS, initiated during a Fulbright Scholar Award-supported sabbatical in Zambia in 2006.
Dr. Heimburger received his M.D. degree from Vanderbilt University in 1978, internal medicine residency at St. Louis University, and clinical nutrition fellowship at the University of Alabama at Birmingham (UAB). He is board-certified in internal medicine and clinical nutrition.  From 1982 to 2009, he served on the faculty of the Departments of Nutrition Sciences and Medicine at UAB, where his titles included Senior Scientist in the UAB Clinical Nutrition Research Center, Comprehensive Cancer Center, and Center for AIDS Research; Associate Director of the Sparkman Center for Global Health; and Director of the NIH-funded Cancer Prevention and Control Training Program and the Clinical Nutrition Fellowship Program. Under his leadership the CPCTP facilitated the training of approximately 140 pre- and post-doctoral students and fellows, to increase the pool of chronic disease specialists committed to cancer prevention and control.
Prior Projects: 
Education
M.D., Vanderbilt University School of Medicine
M.S., University of Alabama at Birmingham