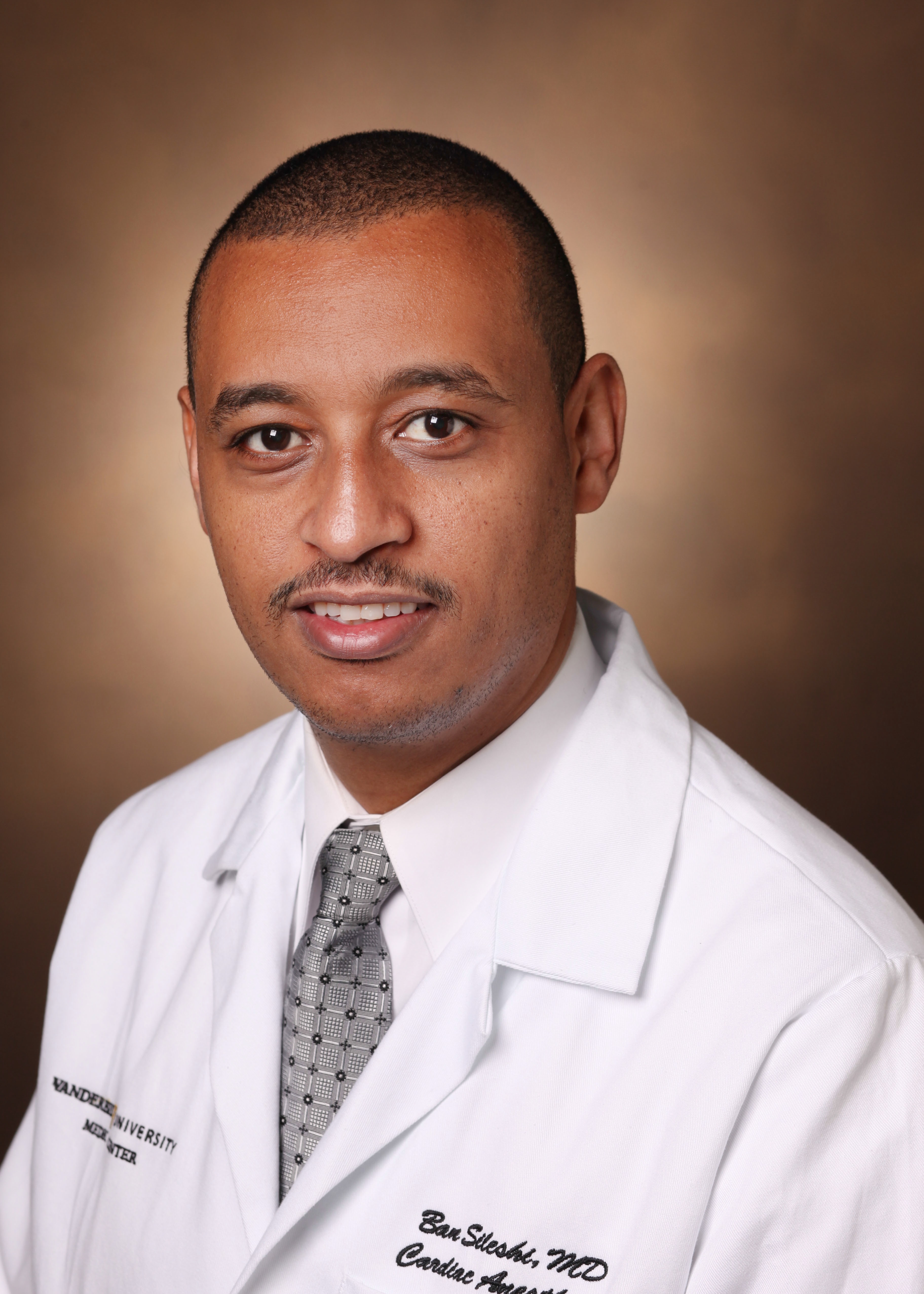 Associate Fellowship Program Director
Cardiothoracic Anesthesiology
Global Health Topic(s): Surgery and Anesthesiology
Country(ies): Kenya
Dr. Bantayehu Sileshi received his medical training from Johns Hopkins University. After completing his residency training in Anesthesiology at the University of North Carolina, he came to Vanderbilt to complete a fellowship in Cardiothoracic Anesthesiology. He is currently an Assistant Professor of Anesthesiology and Associate Fellowship Director of the Adult Cardiothoracic Anesthesia Fellowship at Vanderbilt.
Dr. Sileshi's global health work focuses on building education capacity and improving perioperative data collection in low and middle income countries (LMICs). As curriculum director, he oversees the development of an 18-month long anesthesia curricula for nonphysician anesthesia providers. This curriculum, developed in a "flipped classroom" model and prepared with the anesthesia provider in a LMIC setting in mind, is being tested in private and government hospitals in Kenya. Once completed it can be scalable for use in other LMICs.  
Dr. Sileshi is also involved in the implementation of a novel perioperative data collection tool in LMICs. As nations and health care entities work on the expansion of safe surgery and anesthesia capacities in LMICs, the need for measurement of perioperative outcomes has become vital. Using this perioperative data collection tool, hospitals and health care providers can assess baseline outcomes and monitor the effects of capacity building efforts. Dr. Sileshi is currently involved in expanding these data collection efforts nationwide in Kenya, with hopes of expansion to other East African countries.
Education
M.D., Johns Hopkins School of Medicine