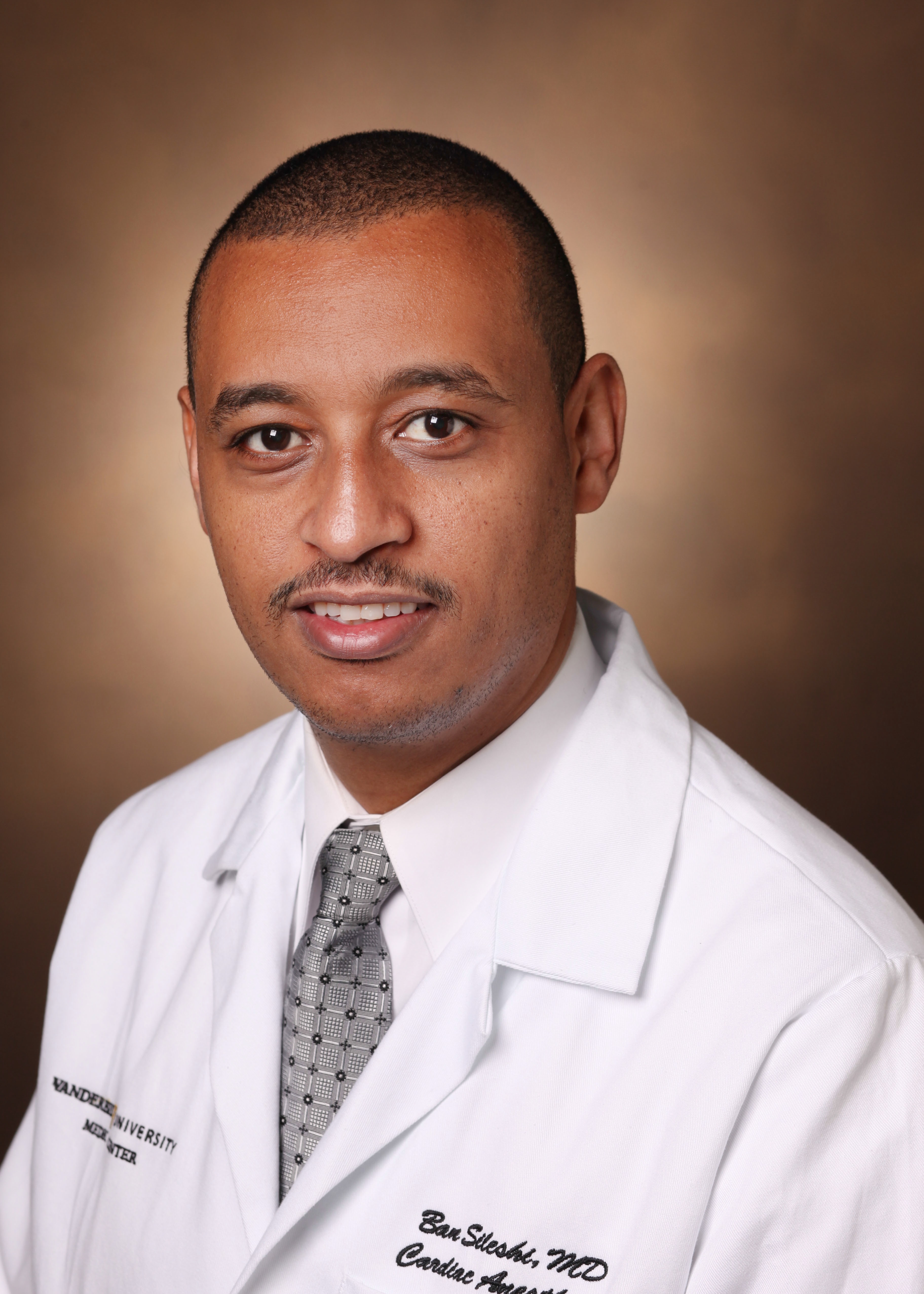 Bantayehu Sileshi, MD
Department of Anesthesiology
Adult Cardiothoracic Anesthesiology Fellowship
Global Health Topic(s): Anesthesia, Education and Training (Capacity Building)
Country(ies): Ethiopia, Kenya, Rwanda
Dr. Bantayehu Sileshi, born and raised in Africa, has first-hand experience of the disparities of health care provision and is passionate about making a positive impact in safe surgical and anesthesia care in low resource settings. He came to the United states to pursue his career goal of becoming a physician, and received his medical degree from Johns Hopkins University and is a fellowship trained in Cardiothoracic Anesthesiologist. 
Dr. Sileshi is currently an Associate Professor of Anesthesiology and the Program Director of the Adult Cardiothoracic Anesthesiology fellowship at Vanderbilt University Medical Center.  Dr. Sileshi's major area of focus includes building education capacity and improving perioperative data collection in LMICs.
Dr. Sileshi is a co-principal investigator of the ImPACT Africa project which has four major areas:
Simulation Training - the program to date has created four high-fidelity simulation centers in four major training centers in Kenya and Ethiopia and incorporated simulation training to existing anesthesia curricula.
Training of Trainers Course -  this program has trained a multitude of physician and nonphysician anesthesia educators on contemporary pedagogical techniques, effective mentorship, and trainee and program evaluation.  
Learning Management System - creation and implementation of a comprehensive, context-sensitive anesthesia training curriculum presented in a moodle-based platform and optimized for low resource setting.
Perioperative Outcomes Measures - oversee data collection from over 30 hospitals in Kenya and Ethiopia, which to date has collected data from over 80,000 individual surgical cases.    
Education
M.D., Johns Hopkins School of Medicine