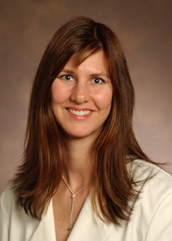 Amy Chomsky, M.D.
Ophthalmology & Visual Sciences
Global Health Topic(s): Ophthalmology 
Project Country(ies): Haiti
Dr. Chomsky practices comprehensive ophthalmology at the Tennessee Valley Healthcare System, Veterans Administration Hospital where she serves as the chief of ophthalmology. At the VA she runs a teaching and training program for the residents both in surgical and clinical skills. In addition to her local responsibilities, Dr. Chomsky serves on several national panels involved in Veterans' health care issues including the VA Ophthalmology Field Advisory Group. She also serves as an Examiner for the American Board of Ophthalmology.
Education
M.D. Medical College of Pennsylvania