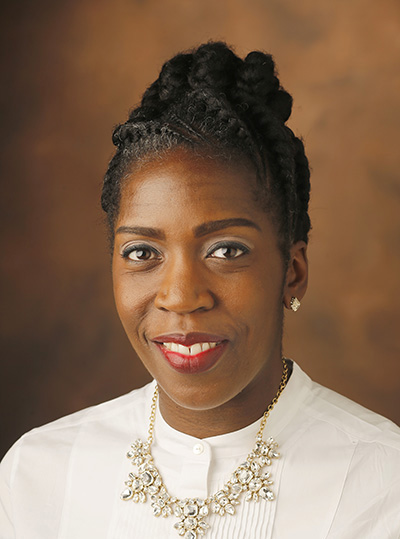 Aimalohi (Aima) Ahonkhai, M.D., M.P.H.
Assistant Professor of Medicine
Division of Infectious Diseases
Office Address
2525 West End Ave, Suite 750
Nashville
Tennessee
37203
Global Health Topic(s): HIV/AIDS
Project Country(ies): Nigeria
Dr. Ahonkhai is an Infectious Disease clinician with focused training in HIV medicine, epidemiology, and outcomes research. She is committed to optimizing clinical outcomes for marginalized HIV patients and has focused her efforts on implementation research in Sub-Saharan Africa. Dr. Ahonkhai has successfully established collaborations with NGOs in South Africa and Nigeria to consider measures to assess the quality of HIV care in these settings. Her initial collaboration with South Africa resulted in an analysis underscoring the limitations of loss to follow-up as a measure of retention in contrast to the potential utility of unplanned care interruption (UCI) as a quality measure. More recently, she has collaborated with the AIDS Prevention Initiative in Nigeria to launch the Care4Life program, where she has further studied UCI as a measure of effective retention, highlighting high rates of care interruption in this setting, and its association with poor CD4 response and virologic outcomes. Dr. Ahonkhai's recent work has highlighted disparate clinical outcome of HIV-infected youth in Nigeria who have higher rates of care interruption and virologic failure than older adults. Dr. Ahonkhai has also focused on health-system level predictors of patient-level outcomes, including medication possession ration, and patient-centered care. Dr. Ahonkhai's goal is to design novel, care delivery interventions to improve the quality of HIV care in resource-limited settings, especially of vulnerable populations.
Education 
M.D., Johns Hopkins University
M.P.H., Johns Hopkins University