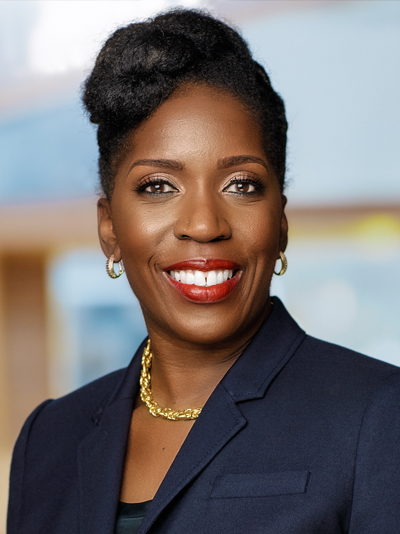 Aimalohi (Aima) Ahonkhai, MD, MPH
Assistant Professor of Medicine
Division of Infectious Diseases
Co-Director, Center for AIDS Research Scientific Working Group on Social Determinants of Health
Co-Director, HIV Adolescent Transition Clinic
Community Engaged Research Core
Office Address
2525 West End Ave, Suite 750
Nashville
Tennessee
37203
Global Health /Public Health Topic(s): Youth Friendly Care Models, mHealth Interventions, Community-engaged interventions, HIV/AIDS, COVID-19, Social Determinants of Health
Project Countries: Nigeria, United States
Dr. Ahonkhai is an Infectious Diseases physician and health equity advocate with expertise in HIV medicine, public health, epidemiology, implementation, and outcomes research. She obtained her undergraduate degree from Harvard University, attended Johns Hopkins Hospital for medical school and residency, and completed a Master's in Public Health from the Johns Hopkins Bloomberg School of Public Health. She returned to Harvard to complete her training in Infectious Diseases at Massachusetts General and Brigham and Women's Hospitals. Dr. Ahonkhai is an Assistant Professor in the Division of Infectious Diseases and Institute for Global Health.
Dr. Ahonkhai's research focuses on optimizing clinical outcomes for marginalized patients living with HIV, especially adolescents and young adults, using mHealth-supported and community-engaged interventions. With the unfolding of the COVID-19 pandemic, Dr. Ahonkhai has worked on global and local programs to improve access to testing, treatment, and vaccination as well as education for and about COVID-19.
Dr. Ahonkhai currently leads two NIH-funded research grants utilizing mHealth strategies to support health outcomes of young people living with HIV in Nigeria including:
PeerNaija (NIH R21TW011327), a gamified mHealth application that incorporates social and financial incentives to improve medication adherence,
Change My Story (NIH R21HD106578), a digital narrative game in which players navigate difficult experiences based on drivers of depression paired with a task-shifted cognitive behavioral therapy intervention to improve mental health outcomes.
Domestically, Dr. Ahonkhai is supported by the NIH Center for AIDS Research and HHS/Office for Minority Affairs to lead collaborative studies with the Tennessee Department of Health, community-based organizations, and the Vanderbilt Comprehensive Care Clinic. The focus areas are:
the impact of social determinants of health (including mobility and neighborhood factors) on care outcomes for HIV and other comorbidities, and
leveraging barbers and barbershops to improve HIV care outcomes. 
---
Education 
M.D. and M.P.H., Johns Hopkins University