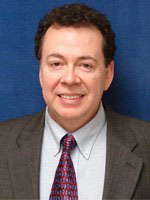 Abelardo Moncayo, Ph.D.
Director, Vector-Borne Disease Section
Tennessee Department of Health
Associate Clinical Professor
Department of Health Policy
Global Health Topic(s): Basic Sciences, Biomedical Informatics, Environment Epidemiology, Global Health Policy, Infectious Diseases, Neglected Tropical Diseases 
Research Interests: Medical Entomology 
​Abelardo C. Moncayo, Ph.D., M.S., is the Director of the Tennessee Vector-Borne Diseases Program at the State Department of Health, Associate Clinical Professor in the Department of Preventive Medicine at the Vanderbilt School of Medicine, and Lecturer at the Center for Medicine, Health and Society where he teaches Global Health.
He earned his undergraduate and M.S. degrees from Ohio University and his Ph.D. in Medical Entomology from the University of Massachusetts.  After his Ph.D. he was awarded a post-doctoral fellowship at the Center for Tropical Diseases and Department of Pathology at the University of Texas Medical Branch, Galveston, where his research focused on the molecular evolution, epidemiology and ecology of mosquito-borne arboviruses in Latin America and Africa.
He currently oversees all state vector-borne disease surveillance activities and directs the State Vector-Borne Diseases Laboratory where he trains research fellow and students.  His research interests include understanding the epidemiology, ecology and clinical outcome of vector-borne diseases to identify risk factors and inform disease control and prevention measures. He also serves a Region IV Director for the National Association of Vector Disease Control Officials and is President and co-founder of the Tennessee Mosquito and Vector Control Association.
Education
Ph.D., University of Massachusetts 
M.S., Ohio University