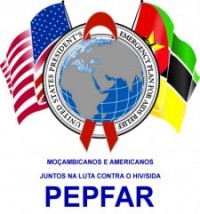 The five-year grant, entitled "Avante Zambézia" ("Move Forward Zambézia" in the local language) was awarded by the Centers for Disease Control and Prevention (CDC), funded by the President's Emergency Plan for AIDS Relief (PEPFAR).
The goal is to provide targeted technical assistance to expand HIV care, treatment and prevention services to more people, while helping the Mozambican Ministry of Health implement high-quality, accessible and sustainable HIV services within a strengthened health system.
More than 11 percent of Mozambicans are living with HIV. Avante Zambézia will assist the Mozambican Ministry of Health in improving its health care systems to provide more high-quality HIV/AIDS services.
These services will have "a generational impact" on people in Zambézia and throughout Mozambique, said the grant's principal investigator (PI), C. William Wester, M.D., MPH, assistant professor of Medicine affiliated with the Vanderbilt Institute for Global Health (VIGH).
Read the full story in the VUMC Reporter.