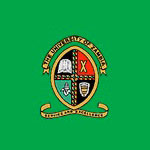 The UNZA-Vanderbilt Training Partnership for HIV-Nutrition-Metabolic Research (UVP) continues a longstanding training collaboration between the University of Zambia School of Medicine/University Teaching Hospital (UNZA/UTH), Vanderbilt University (VU) and the Vanderbilt Institute for Global Health (VIGH).
With the success of antiretroviral treatment, HIV has become a chronic condition. Many Africans are living full lives with HIV, but they are facing non-communicable diseases that come with lifelong antiretroviral therapy (ART), lifestyle changes accompanying the epidemiologic transition, and aging. Nutritional factors are central to many of these, especially in low-income countries, affecting pathogenic processes in the gastrointestinal tract, kidneys, nervous system, and cardiovascular system. UNZA-VIGH collaborations have discovered multiple nutritional influences on ART outcomes.
Through these collaborations and discovery, UNZA has identified the need for doctoral-level research leaders in nutritionally- and metabolically related complications and comorbidities of HIV. UNZA sees this as crucial to the advancement of its institutional research capacity and academic leadership. UVP supports this effort through training and education while expanding UNZA/UTH's research training and investigative capacities.
Key components of the program include:
Long-term research training for advanced UNZA trainees and junior faculty members, leading to 11 "sandwich" Ph.D. degrees awarded by UNZA and undergirded by Vanderbilt didactic courses, research mentorship, and institutional resources
Development of innovative multidisciplinary mentored dissertation research focused on the key metabolic and nutritional challenges in long-term HIV care
Enhancement of the UNZA Ph.D. program by conducting in-country consultations, skill-building short courses, and faculty development workshops to strengthen Ph.D. mentoring standards and assess measurable milestones
Advanced career opportunities for research-focused UNZA faculty members through 4-month VU-based postdoctoral sabbaticals, expanded research collaborations, and attract extramural research funding.
This program is led by Douglas C. Heimburger, M.D., M.S., professor of medicine, Vanderbilt Institute for Global Health, and Selestine H. Nzala, MBChB, MPH, Assistant Dean for Postgraduate Studies at UNZA School of Medicine. It is supported by National Institutes of Health grant 1D43TW009744-01A1.