International travel requests for global health rotations and research can now be considered! Please see the section below for "steps to request approval for international travel."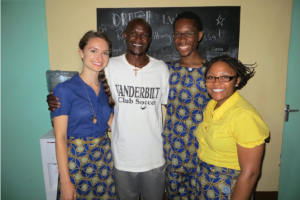 Responding to a growing need in U.S. academia for health care professionals equipped with global expertise in local and international settings, VIGH and VUSM have developed three distinct global health opportunities for third- and fourth-year medical students. As an element of the medical school curriculum, the overarching mission of Medical Student Research Curriculum at Vanderbilt is to educate our students about biomedical research through a series of coursework, training, and experience in order to help them develop their critical thinking, innovation, leadership, and moral and civic capacities to the fullest. Participation in global health research and training programs and other directed study provides students with the foundation necessary for future work as international clinicians and researchers. Students are encouraged to take advantage of the wealth of research opportunities both at Vanderbilt and beyond, including year-long, short-term, and summer training programs.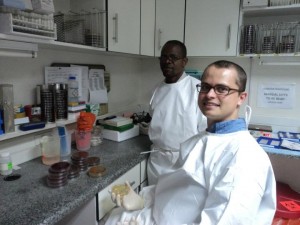 For a quick summary of global health opportunities available to medical students, view our PowerPoint.
For information about international travel, including safety, health, and culture, please refer to the links at the bottom of this page.
---
Asitha Jayawardena, a VUMC resident, was interviewed about the different ways that you can integrate Global Health into your research and career pathway 
---
Extend your global health experience through combining an ISC, AE, and/or Research Immersion!
Pairing these courses enriches your time abroad and provides you with deeper levels of knowledge and skills for residency and beyond! Below, Sarah and Kaitie reflect on their three-month ISC and Research Immersion in Lwala, Kenya.
---