*Update due to COVID-19 and pause on away rotations (June 7, 2020): 
We are excited to pilot the Global Health ISC with a telemedicine component with our partner, The Addis Clinic. Much of the ISC will remain the same, but we have replaced the clinical rotations with telemedicine consults and modified some of the course deliverables. When travel reopens and our partners are able to accommodate visiting students, we will reassess the course format, hopefully offering both an option to travel internationally and an option to utilize telemedicine. We want to pilot the telemedicine version of the course between July and December. If you are interested in participating in this pilot and/or in taking the course in the spring (either as telemedicine or travel), please indicate your interest by submitting this ISC application. The draft syllabus is linked in the application.
Additionally, we will still offer the AE Global Health. In addition to being able to form this course around a global health project, we will offer a medical Spanish track that includes weekly Spanish lessons and engagement with a partner that provides services to a Spanish-speaking population. If you are interested in this course, please indicate your interest by submitting this AE application. A bit more information about this course is at the top of the application. 
Students are unable to register for the ISC and the AE in YES. You will need to complete the application linked above and once reviewed and approved, we will register you for the course. 
Course directors, Eiman, Elizabeth and Marie, and are happy to answer any questions and talk with you further about your options and opportunities.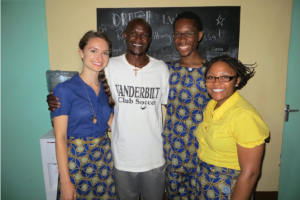 Responding to a growing need in U.S. academia for health care professionals equipped with global expertise in local and international settings, VIGH and VUSM have developed three distinct global health opportunities for third- and fourth-year medical students. As an element of the medical school curriculum, the overarching mission of Medical Student Research Curriculum at Vanderbilt is to educate our students about biomedical research through a series of coursework, training, and experience in order to help them develop their critical thinking, innovation, leadership, and moral and civic capacities to the fullest. Participation in global health research and training programs and other directed study provides students with the foundation necessary for future work as international clinicians and researchers. Students are encouraged to take advantage of the wealth of research opportunities both at Vanderbilt and beyond, including year-long, short-term, and summer training programs.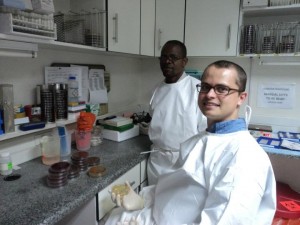 For a quick summary of global health opportunities available to medical students, view our PowerPoint or handout.
For information about international travel, including safety, health, and culture, please refer to the links at the bottom of this page.
---
Asitha Jayawardena, a VUMC resident, was interviewed about the different ways that you can integrate Global Health into your research and career pathway 
---
NEW! Extend your global health experience through combining an ISC, AE, and/or Research Immersion!
Pairing these courses enriches your time abroad and provides you with deeper levels of knowledge and skills for residency and beyond! Below, Sarah and Kaitie reflect on their three-month ISC and Research Immersion in Lwala, Kenya.
---