The Sten H. Vermund Award for Excellence in Global Health recognizes the graduating medical student who has most demonstrated a strong commitment to improving the health of the people of or from low- or middle-income countries through distinguished scholarship, education, and/or contributions to the improvement of clinical care. The award was established in 2017, to honor Dr. Sten H. Vermund who was the founding director of the Vanderbilt Institute for Global Health.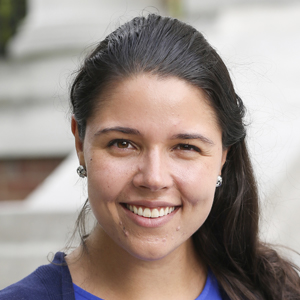 We are pleased to recognize Sarah Rachal, MD, MPH with the 2021 Sten H. Vermund Award for Excellence in Global Health. Throughout her time at Vanderbilt, Sarah has demonstrated a strong dedication to global public health, a keen interest in capacity building, and a hard-wired commitment to serve others. She is a scholar of inquisitiveness and real depth, as well as someone with considerable practical skills in global public health. Sarah has prepared herself well to make a major impact in the field.
Sarah is well known throughout Vanderbilt as a highly motivated student, both in terms of academics and in her service to the community. During her time at Vanderbilt, she has been involved many of the Vanderbilt Institute for Global Health's (VIGH) programs. Sarah graduated from the Master of Public Health Program, Global Health Track, in 2020, illustrating her deep commitment to gaining the knowledge, skills, and competencies to be effective in global health. She completed her three-month MPH practicum at Primeros Pasos Clinic in Guatemala in the fall of 2019, gaining on-the-ground experience in an organization that works with an indigenous Mayan population. She intentionally chose this site to gain a deeper understanding of forces impacting health and shaping healthcare in Latin America, and to better serve Latino patients and populations at home and abroad. While there, she updated the clinic's monitoring and evaluation framework to streamline data collection and analysis for clinic outreach programs. 
Outside of her academic coursework, Sarah was part of the winning team in the 2020 VIGH Global Health Case Competition and represented Vanderbilt at the International Case Competition at Emory University that year. She served on the MPH Curriculum Committee for two years and led various initiatives to improve the wellbeing of marginalized communities in Nashville. Her dedication to improving circumstances for disadvantaged communities in the United States is best illustrated by her long-standing work with the Vanderbilt Medical School's student-run Shade Tree Clinic. Beyond Shade Tree, Sarah has led efforts to coordinate student volunteers for the Vanderbilt COVID-19 Family Support Team and partnered with Siloam Health to support refugee health in our community.
Sarah has never wavered from her goal of improving the health and well-being of individuals and populations, particularly children. She has big dreams and will make a tremendous impact. 
Congratulations to Sarah Rachal, the recipient of the 2021 Sten H. Vermund Award for Excellence in Global Health!