The Vanderbilt Institute for Global Health (VIGH) has been awarded a five-year, $1.2 million federal grant from the Fogarty International Center of the National Institutes of Health to evaluate and build a research capacity program in implementation science and clinical trial management to address Ebola, Lassa fever and other viral hemorrhagic fevers (VHF) in Sierra Leone. The Partnership for Research in Emerging Viral Infections-Sierra Leone (PREVSL) will address gaps and improve existing research capacity at in-country partner institutions.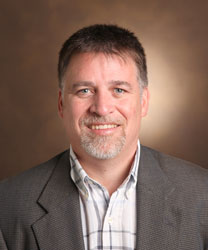 The University of Sierra Leone, College of Medicine and Allied Health Sciences (COMAHS) and Kenema Government Hospital (KGH), in partnership with VIGH and Tulane University will train a new generation of researchers with a focus on implementation science and clinical trial capacity to advance clinical and translational research focused on the delivery of quality health services for endemic VHFs like Lassa fever, while simultaneously building indigenous capacity on how to conduct higher-level clinical trial research during an epidemic like Ebola.
"This is a great opportunity to provide assistance to the University of Sierra Leone and the Kenema Government Hospital to begin rebuilding and strengthening its human resources for health, with a focus on building research capacity, following the 2013-2015 West African Ebola outbreak." said Troy D. Moon, M.D., MPH, Associate Professor of Pediatrics in the Division of Infectious Diseases at Vanderbilt University Medical Center and the project's principal investigator.

Project aims include:
Enhancement of research capacity at KGH and COMAHS for the conduct of scientifically valid and ethically acceptable clinical trials, with a focus on Ebola, Lassa, and other VHF
Strengthen and expand the KGH and COMAHS research pool with a focus on Implementation Science research for the clinical management of patients with VHF
Nurture innovative mentored research by PREVSL trainees/alumni to address the clinical management of VHF
Comprehensive training program components:
Long-term masters training in clinical investigation with a focus on vaccine clinical trial capacity
Short- to medium-term clinical trial management training that reinforces south-south collaborations and builds regional networks
Short and long-term capacity building in health services implementation science research through in-country short courses and masters training in Public Health
Sustainable capacity building at KGH and COMAHS for the management and administration of future research grant opportunities
KGH maintains one of the world's only Lassa fever isolation wards with full-time staff and clinicians in Sierra Leone. The treatment facility contains a biosafety level 3 (BSL-3) laboratory, and samples for suspected Lassa fever cases are screened at this location, which serves as the primary screening facility for the country of Sierra Leone.