Justin Banerdt, a fourth-year MD/MPH candidate, received the 2020 Excellence in Public Health Award from the United States Public Health Service Physician Professional Advisory Committee in recognition of his commitment to expanding access to care for underserved populations across resource-restricted settings worldwide.
As a child growing up in Angola during its civil war and in Brazil, Chile, and Azerbaijan until high school, Justin became aware of the needs of people living in low-resource settings domestically and abroad. His desire to become a global public health leader has not wavered nor his commitment to care for underserved populations.
During his undergraduate studies at Harvard and his medical studies at Vanderbilt, he chose low- and middle-income country (LMIC) public health and clinical research as his areas of focus. He served as Editor-in-Chief of the first student-led global health publications at both Harvard University and Vanderbilt University and as Vice-President of both Vanderbilt and Harvard's student global health organizations.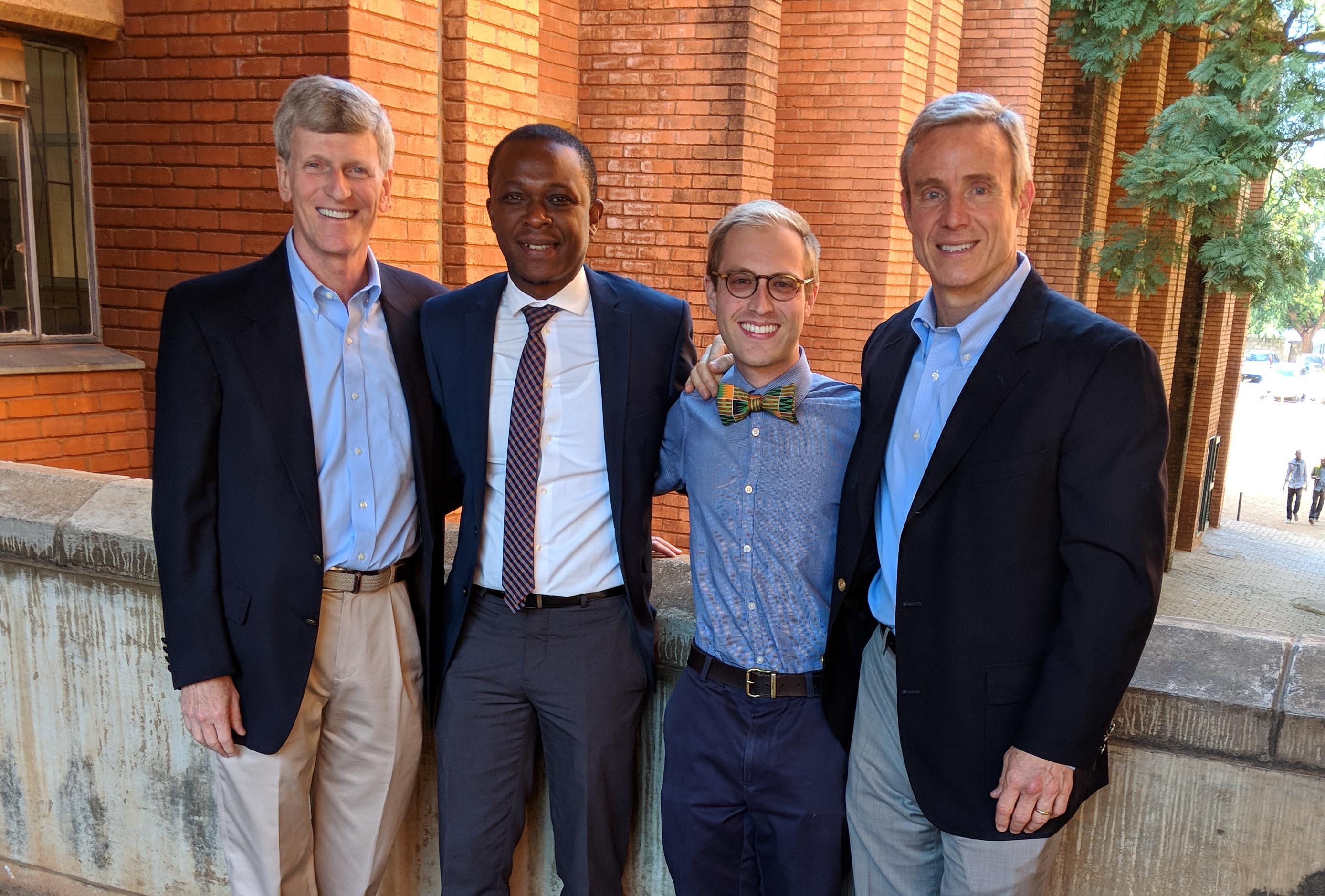 While at Vanderbilt, Justin completed a year of research training as a Vanderbilt-Emory-Cornell-Duke Consortium for Global Health Fellow at the University Teaching Hospital (UTH) in Zambia.  With mentorship from E. Wesley Ely, MD, MPH, UTH's Dr. Kondwelani Mateyo, and Douglas Heimburger, MD, MSc, he designed and conducted an innovative study of the prevalence and consequences (i.e. mortality and functional disability) of delirium in 1,100 patients admitted to UTH. The study results are notable, and a forthcoming manuscript is under review.
Immediately upon completing the research year, Justin enrolled in the Global Health Track of Vanderbilt's MPH Program to build a robust set of global public health skills for his future career. Building upon his research year, Justin's thesis, "Delirium Prevalence and Outcomes at a Resourced-Limited Referral Hospital in Lusaka, Zambia," is under review with expected publication in a high-impact journal. He completed his practicum with Ethiopia ACT, a local NGO in Addis Ababa, Ethiopia that pursues community development and health advocacy among the poorest residents of Addis' slums. In partnership with Ethiopia ACT, Justin and his classmates designed a protocol for monitoring and evaluating the impact of enrolling Addis slum dwellers in the Ethiopian government's new health insurance program.
Justin matched into the Yale University Internal Medicine Residency Program in the Physician-Scientist Research track and will complete his residency at Yale-New Haven Medical Center in New Haven, CT. Motivated by his research and global health work, Justin plans to pursue a career in global academic medicine after specialty residency training.
Overseen by the Surgeon General, the U.S. Public Health Service Commissioned Corps is a diverse team of more than 6,500 highly qualified, public health professionals. Driven by a passion to serve the underserved, these men and women fill essential public health leadership and clinical service roles with the Nation's Federal Government agencies.