This personnel preparation grant developed specialized knowledge and skills in language and literacy for 20 masters students in speech-language pathology. Specialized experiences included observation of school-based speech-language pathologists, a clinical experience in a general education classroom during reading and language arts instruction, an intensive school-based externship, and participation in interdisciplinary literacy conferences.
As part of this grant, the Child Language and Literacy Lab hosted eight expert workshops across four years. Participants in these workshops included training grant students, and community educators to include speech-language pathologists, reading specialists, classroom teachers, and special education teachers.
This training grant has been completed. It was funded by OSEP/OSERS in the US Department of Education.
TRAINING GRANT STUDENTS
Cohort 1: 2009- 2011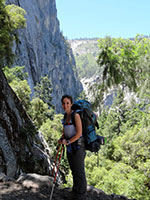 Laurie Eisenband
Laurie was a psychology and communication disorders major at the University of Wisconsin. After graduation, she worked as a lab manager in a developmental psychology lab at the University of Maryland for 2 years before her time at Vanderbilt. Laurie now works at the Lab School in Washington, DC working with 5th and 6th graders with language-based learning disabilities. The school supports language-based reading and writing skills for nearly every student who attends the school. Laurie use strategies and ideas that I learned from the training grant on a daily basis.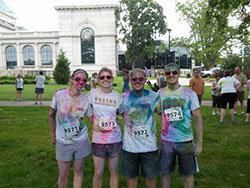 Jill Hansen
Jill states, "Like many of my training grant partners, I have followed a rather circuitous path to becoming an SLP. I spent my undergraduate years at the University of South Carolina, with one semester spent studying abroad in Nairobi, Kenya. For most of those 4 years, I was planning to become a Physical Therapist, but, after volunteering at a rehab facility that included PT's, OT's, and SLP's, I decided that speech therapy was more in line with my skills and goals. I took a few Communication Sciences and Disorders classes, loved them, and began my grad school applications. After I graduated from Vanderbilt in 2011, I moved to northeast Maryland to begin work at a clinic that contracted to an elementary school for children with mild to moderate special needs. All of the students at the elementary school had IEP's and most of them received speech services, so the teachers were very familiar with the role of the SLP. I believe that the training grant prepared me well for collaborating with different teachers, and for being able to see my students as a whole picture in relation to how their communication affects their academic performance. I also use a lot of literacy-based intervention, especially the materials available from the Florida Center for Reading Research, which none of my colleagues at the school had heard about. I currently work for Cecil County Public Schools in Elkton, Maryland, serving elementary and middle school students with a variety of communication needs. I use the skills I learned through the training grant every day."
Leslie Hunter
University of Georgia; linguistics
Marie Rozeboom
Prior to beginning her master's degree, Marie graduated from Vanderbilt University with a bachelor's in child studies. At the end of her master's program, Marie completed a speech-language pathology externship at Massachusetts General Hospital. While there, she spent her time primarily with the birth to five years old population. Following that program, Marie worked with kindergarten through eighth grade school children in outpatient and school based settings. In early 2012, Marie returned to Massachusetts General Hospital, where she continues her work as an SLP with the birth to five years old population.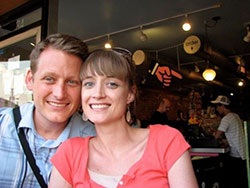 Emily Woodling
Emily says, "I followed a winding, but ultimately very enriching, path to becoming an SLP. In undergraduate I majored in English and minored in Philosophy. After I graduated I was a Program Coordinator for a small nonprofit organization, working with youth, then I was the Academic Manger at an alternative school for girls. After that, I made a big change and joined the Peace Corps. I stayed in the educational field, teaching English as a foreign language in Madagascar. During this time I thought a lot about what I wanted to do next that would incorporate my skills and passions and decided upon speech-language pathology, actually applying from Madagascar. When I returned, I was all set to head to graduate school, and to my great excitement, become part of the LLTG. Now, I'm in my second year working for Metro Nashville Public Schools. I am the only SLP working at a challenging middle school, with a caseload the runs the entire gamut. I absolutely love what I'm doing and I know I wouldn't have been nearly as prepared to be successful and enjoy my job without the preparation of the LLTG. It's ALL about language!"
Cohort 2: 2010-2012
Virginia Busby
Virginia received her undergraduate degree in linguistics and psychology from Rice University. The year after graduation she worked as a teaching assistant at a preschool for children with disabilities. During that time, she confirmed that she wanted to blend her background in language with her experiences in special education. It's led her to Vanderbilt and the LLTG grant. She completed her externship at Texas Children's Hospital. She currently serves as a school-based SLP who works with fifth and sixth graders at a public school, where she daily applies the knowledge in collaboration she gained from her time at Vanderbilt.
Dan Forman
After many years working as a writer, Dan first became interested in speech-language pathology through the experiences of his wife who worked closely with SLP's in her role as a school psychologist. He states "The LLTG was instrumental in focusing my time at Vanderbilt, providing enriching professional development opportunities and expertise in language and literacy issues, particularly as related to work in schools." He feels that the lessons gained from the grant provided a great foundation for his role as a speech language pathologist at a private, non-profit school for young adults with social and cognitive disabilities.  "The grant covered all the basics, from developing and writing appropriate IEP goals and objectives to learning how to work effectively with an interdisciplinary team. Above all, I appreciated its emphasis on critical thinking and problem solving skills."
Julia (Stori) Low
Julia attended the College of William and Mary in Williamsburg, VA, where she majored in linguistics and psychology. Julia always enjoyed working with kids—she spent several summers running day camps in Camden, NJ and taught English to children in Indonesia for a semester after finishing undergrad. Julia is currently completing her Clinical Fellowship at the Delaware County Intermediate Unit, which is located just outside of Philadelphia. DCIU provides special education services for the school districts within Delaware County.
She works with an incredibly varied population, from students with Multiple Disabilities to general education students who are currently served in private schools. Julia says, "my job always keeps me busy—from providing AAC for students with limited verbal language, to language to articulation services for students in general education classrooms. My training on the LLTG has helped me immensely in understanding my role as an SLP in the public school system. I am able to incorporate literacy principles into my language and articulation sessions through collaboration with classroom teachers, as well as investigating the use of these literacy principles with users of AAC."
Meaghan Reinhardt
McDaniel College; Spanish and English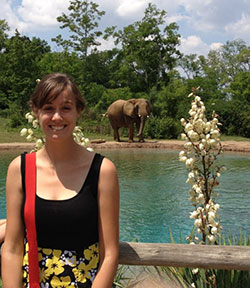 Janie Sommer
Before her time at Vanderbilt, Janie studied biology and Spanish at Olivet Nazarene University. Janie is currently working as an SLP in Metropolitan Nashville public schools. Of the LLTG program, Janie says, "I loved my grad school clinical experience that was at an elementary school and I am working at the same elementary school now. I've started doing some bilingual Spanish evaluations for the district. Thanks to the LLTG, I was able to attend symposiums, talk with invited speakers, and learn more about Spanish/English speech language pathology. I found LLTG incredibly helpful as I gained knowledge about the educational system, the role of special education, and to critically think about the role of a speech language pathologist. It has encouraged me to continue critical thinking in my work setting rather than assume the standard role of an SLP. I feel prepared to collaborate with other professionals in the school, and find myself in frequent conversation with exceptional educators, classroom teachers, literacy coaches, OTs, and the school psychologist."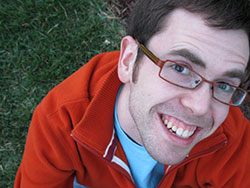 Luke Watts
Luke graduated from Transylvania University in Lexington, Kentucky with a degree in Music Education and Applied Music (voice). After graduation, Luke worked for a year as a choir director. He then did a year of service with City Year, an AmeriCorps program, in which he worked as a tutor, mentor, and after school coordinator in an inner city school in Boston.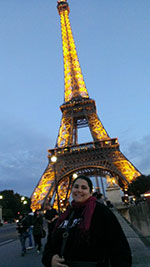 Jessica Wilcoxson
Jessica attended Calvin College in Grand Rapids, Michigan, where she majored in Speech-Pathology and Audiology and minored in dance. While at Calvin, she worked as a research assistant, helping with research and data collection for studies on language and literacy, idioms and the brain, and motor speech and hippotherapy.
After graduating from Vanderbilt, she completed a clinical fellowship for Bright Beginnings, a private practice in Murfreesboro, TN. She currently works both in the clinic and in rural schools. At these schools, her role is to supervise therapy, evaluate students, write treatment plans, and lead IEP meetings. In addition for preparing Jessica for her role in the schools, working at Vanderbilt's Reading Clinic and receiving literacy training through the grant has granted her a position as Reading Clinic Coordinator at Bright Beginnings where she has started reading therapy services. She not only feels that the grant prepared her to evaluate and treat reading disorders, but she also feels more than able to coordinate services and work collaboratively with special education staff.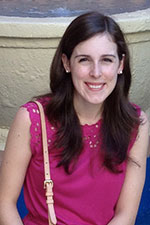 JoAnne White
Prior to enrolling in graduate school JoAnne was an undergraduate at Vanderbilt University. She double majored in Elementary Education and Human & Organizational Development. As an undergrad JoAnne tutored reading, volunteered in a lab studying a literacy intervention, and taught ESL during a summer internship. After completing student teaching JoAnne was confident that she wanted to pursue a career that focused on serving individuals with language and literacy needs. The LLTG program was a perfect fit! After graduation, she accepted a position as a speech-language pathologist at Jones Therapy Services, a private practice that serves the greater Nashville community. JoAnne also tutors a few days a week at the Vanderbilt Kennedy Center Reading Clinic. In her free time she helps develop curriculum materials for Children's Kindness Network. JoAnne comments that the LLTG program provided her with strong theoretical and practical knowledge of language and literacy that she utilizes on a daily basis.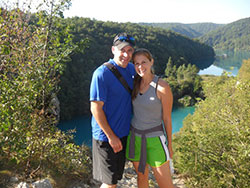 Emily Winckler
After graduating with a Finance degree from Texas Christian University, Emily spent three years working as an Assistant Language Teacher in Niigata, Japan through the Japan Exchange and Teaching (JET) Program. Upon returning to the U.S., Emily worked in the culture department at the Consulate General of Japan in both New Orleans and Nashville before pursuing a graduate degree in Speech Language Pathology. Emily is currently working as an SLP for a small school district in Tewksbury, New Jersey, where she works with pre-school, elementary and middle school students. Emily says, "The LLTG helped prepare me to not only work with the students on my caseload, but it also gave me skills to be successful working within a school environment – from collaborating with staff to preparing and managing IEPs."
Cohort 3: 2012-2014
Matthew Baldwin
Matthew graduated from the University of Washington with degrees in Linguistics and Korean and Speech and Hearing Sciences.
Elisabeth Brown
Elisabeth graduated with a BA in Spanish from Davidson College. Her research and clinical interests are early childhood language and literacy acquisition, particularly in bilingual populations.
Lyndsey Gangel
Lyndsey earned her BS in Secondary Education: English from Toccoa Falls College. Her research interests include childhood language and literacy and cultural diversity. She plans to work in early intervention in learning and language disorders.
Olivia Gutierrez
Olivia double-majored in English-Linguistics and Italian at Arizona State University. Her research interests include phonological disorders and child language development. She plans to work with elementary school children.
Hannah Krimm
Hannah earned her Bachelor's of Science in psychology from Georgia Institute of Technology. She is developing a master's thesis that will focus on assessment of children's spelling knowledge.
Sarah Lorch
Sarah earned her Bachelor's of Arts in psychology from the College of Wooster. She participated in psychological research dealing with memory and cognition. She is interested in language learning and multilingualism.