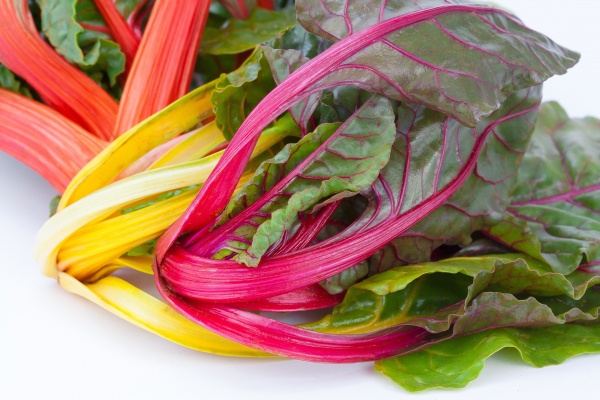 Rainbow chard is a beautiful addition to a fall garden with its yellow, white, and pink stems accompanied by deep green leaves. Chard's leaves are sturdy like kale or collard greens, but their stems can be sauteed for a nice addition to a side dish or stew as well. 
Growing Tips:
Light Requirements: Full sun.
Soil Requirements: Nutrient rich, and well-draining soil. Keep mulch off the stem to prevent any rot.
Water Requirements: Keep the plants well-watered. Chard needs about 1 inch per week.
Harvesting: Takes about 60 days to mature. Just harvest the stalks when they are 5-6 inches long. Remove flower stems if they appear to prolong harvest. The more it is harvested, the more it will produce from the center of the plant.
Storage: Chard can be kept in the refrigerator in a plastic bag or blanched and frozen.
Nutritional Information:
Calories: 9
Total Fat: 0.1 g
        Saturated Fat: 
        Trans Fat:
Cholesterol: 0 mg
Sodium: 102 mg
Total Carbohydrate: 1.8 g
         Dietary Fiber: 0.8  g
         Sugar: 0.5
Protein: 0.9 g
Vitamin A: 2936 IU
Vitamin C: 14 mg
Calcium: 24 mg
Iron: 0.9 mg