Academic research and scholarship are integral parts of Rooted Community Health's work. Here you will find information pertaining to Rooted Community Health's academic endeavors and a library of regularly updated resources that investigate the intersections of ecological sustainability and population health.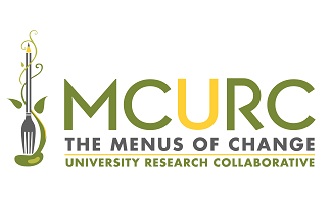 Rooted Community Health is an academic member of the Menus of Change University Research Collaborative (MCURC), which is a national research collaborative initiated by Stanford University and the Culinary Institute of America. The MCURC is a working group of leading scholars, foodservice business leaders, and executive chefs from invited colleges and universities who are accelerating effort to move Americans toward healthier, more sustainable, plant-forward diets.
Resources
Rooted Community Health has developed and regularly updates the following bibliographies of peer-reviewed articles and resources that focus on ecology, sustainability and health:
Crossroads Resource Center provides community food and economic assessments for cities across the nation. These assessments are generative resources for expanding understandings of population health to include ecological flourishing.
Center for a Livable Future within the Johns Hopkins Bloomberg School of Public Health has developed a wealth of resources that focus on building a healthy, sustainable, and just food system.
Health Care Without Harm is an international nonprofit that focuses on the environmental impact of health care.