Types of Positions
Full-Time 
Positions in which an employee's standard work schedule requires a minimum of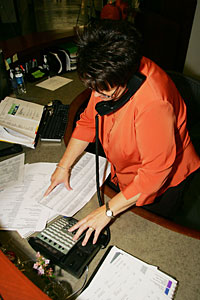 30 hours of work per week. Full-time Regular and Term staff are eligible for most employee benefits.
Part-Time 
Part-time positions are those in which an employee's standard work schedule requires less than 30 hours of work per week. Part-time employees will earn leave time at a rate related to the number of regularly scheduled work hours per week. Effective 2016, Vanderbilt introduced a new benefit class, partially benefits eligible. Partially benefits eligible employees have access to health coverage and can cover only their children. 
Regular 
Ongoing positions with no defined ending date are considered "Regular" positions. That does not mean a regular position cannot end - it means there is no current expectation that it will end at a defined time. Full-time regular staff are eligible for most employee benefits.
Term 
"Term" positions are staff positions that exist for a period longer than six months but are not expected to last beyond one year. Although a position may exist for a specified or indefinite period, staff who accept term appointments are not guaranteed employment for the entire period; they are employed for indefinite periods within the limit of the appointment. There are no guarantees of continued employment, either within the term or when the term ends. Term appointments are treated like regular staff positions for benefits eligibility and leave time accrual.
Temporary 
"Temporary" positions are created for a specific time-limited duration of no more than six months. Staff in temporary positions are not eligible for most employment benefits. Vanderbilt operates an internal temporary employment service, TempForce, that helps the Medical Center meet its temporary staffing needs. The Nursing Registry operates a temporary staffing service for nursing personnel at Vanderbilt. Hiring of staff for temporary positions should be coordinated through TempForce and/or Clinical Staffing Resources.
PRN 
Acronym that stands for Latin word, "pro re nata," which translates to "as the situation demands." Staff in PRN positions work on an "as needed basis." PRN positions are budgeted positions; however, are considered "temporary employment." Consistent with temporary positions, staff in PRN positions are not eligible for most employment benefits.