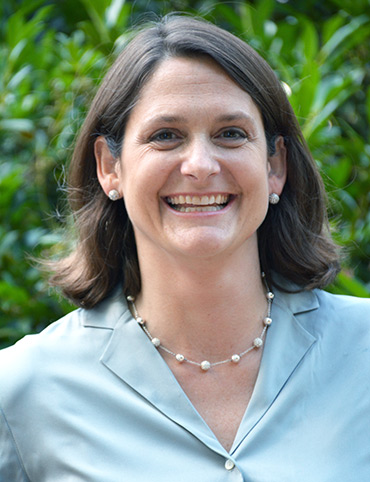 Jill Simmons, MD
Physician, Professor of Pediatrics
Division of Pediatric Endocrinology and Diabetes, VUMC
Dr. Jill Simmons is a Professor of Pediatrics in the Ian M. Burr Division of Pediatric Endocrinology and Diabetes at Vanderbilt University Medical Center. She graduated from the University of Tennessee College of Medicine, and she completed her pediatric residency and fellowship in Pediatric Endocrinology and Diabetes at the University of Colorado Children's Hospital and Barbara Davis Center for Childhood Diabetes. She joined the faculty at Vanderbilt University Medical Center in 2006. She is the founder and director of the Vanderbilt Program for Pediatric Metabolic Bone Disease, the founder and chair of the Hazinski Society for Faculty Development, and the Director for Faculty Mentorship Programs at Vanderbilt University.
Dr. Simmons' clinical and research interests include pediatric metabolic bone diseases such as hypophosphatasia, osteogenesis imperfecta, osteoporosis, and rickets. She also is a local principal investigator in the Type 1 Diabetes Exchange, a multi-institutional collaboration to improve the lives and care of patients with type 1 diabetes.
Dr. Simmons' research has been presented at the Scientific Sessions of the American Diabetes Association, and the annual meetings of the Pediatric Academic Societies, the Endocrine Society, and the European Society for Pediatric Endocrinology. Her work has been published in the New England Journal of Medicine, Journal of Pediatrics, Diabetes Care, Pediatric Blood and Cancer, and Biology of Blood and Marrow Transplantation. She serves as a regular reviewer for Diabetes Care, Journal of Clinical Endocrinology and Metabolism, Journal of Clinical Investigation, Pediatric Blood and Cancer, and Pediatric Diabetes.
In addition to her research, she is an active clinician and educator. She spends the majority of her time with patients as well as educating pediatric residents and endocrinology fellows to better care for children with endocrine diseases. She is repeatedly named nationally as an "Exceptional Woman in Medicine" and one of America's Best Doctors.