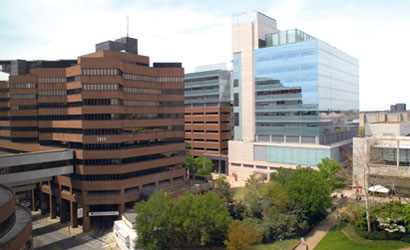 Vanderbilt University Medical Center: Vanderbilt University Medical Center (VUMC) is a leader in medical education, research, and patient care throughout the Southeast and the nation over the course of its 134-year history. A tertiary referral center for physicians and patients throughout the region, Vanderbilt University Hospital (VUH) and The Vanderbilt Clinic (TVC) consistently rank among the premier health care facilities in the United States. Vanderbilt's programs in cancer, ENT, hormonal disorders, gynecology, renal disease, neurology, orthopedics, pulmonary disease, rheumatology and urology were deemed among the best such programs nationally.  Additionally, VUMC's Level I trauma center, comprehensive burn center, and Life Flight air emergency transport program offer critical trauma care for a three-state region. The Vanderbilt Heart and Vascular Institute has become one of the nation's foremost cardiac research programs. The Vanderbilt Transplant Center is the most active in the region with 400+ transplants performed annually.  In addition, the Vanderbilt Stallworth Rehabilitation Hospital is the only freestanding facility of its kind in Middle Tennessee. The Vanderbilt Psychiatric Hospital is a full-service 88-bed psychiatric hospital. Specialized services are offered across all ages to children, adolescents, and adults.
Vanderbilt University Medical Center
Department of Psychiatry and Behavioral Health Sciences
---
Tennessee Valley Healthcare System-VA Nashville: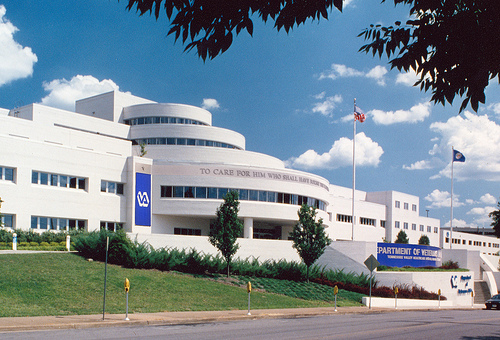 The Nashville VA Medical Center is one of two main campuses in the VA Tennessee Valley Healthcare System (TVHS), comprised of the Nashville and Alvin C. York Medical Centers and nine outpatient clinics. The Nashville campus offers primary, secondary and tertiary care to veterans living in middle Tennessee and Kentucky. TVHS is affiliated with Vanderbilt University School of Medicine and Meharry Medical College, with active residency programs in all major medical and surgical specialties and sub-specialties. In addition, the Nashville campus supports a vigorous research program of over $26 million annually. The Nashville campus serves as a VHA resource for solid organ and bone marrow transplants.
Tennessee Valley Health Care System - Nashville Campus
VA Tennessee Valley Geriatrics and Extended Care - Nashville Campus
---
Tennessee Valley Healthcare Systems-VA Alvin York Medical Center (Murfreesboro, Tennessee):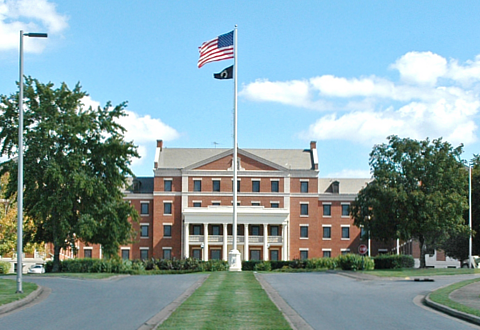 The Alvin C. York Campus of the VA Tennessee Valley Healthcare System  (TVHS) provides primary care and subspecialty medical, surgical, and psychiatric services to veterans. The campus provides long-term rehabilitation and nursing home care, and serves as a VISN 9 resource for the long-term inpatient care of psychiatric patients. The medical center has a well established primary care program and provides subspecialty care in dermatology, gastroenterology, hematology/oncology, infectious diseases, neurology, pulmonology, nephrology, rheumatology, and sleep evaluation. TVHS is affiliated with the graduate medical education programs of Vanderbilt University School of Medicine and Meharry Medical College.
The Alvin York VA Medical Center offers Geriatrics Extended Care (GEC) as part of its overall long-term care plan for geriatric patients. The GEC offers a spectrum of geriatric and extended health care services to veterans enrolled in its health care system. This spectrum includes both inpatient and outpatient services. TVHS has six GEC wards with 240 beds. Each ward focuses on a specific patient care need and medically evaluates veterans for admission based on the programs provided. Admission priority is provided to veterans identified in the VA mandated care category for the longer-stay programs. Admissions to the shorter-stay programs respite, rehabilitation, and hospice are based on clinical needs. Inpatient services provided include: long-stay skilled nursing care, long-stay dementia care, long-stay psychiatric or chronically mentally ill, long-stay maintenance care, short-stay rehabilitation, short-stay skilled care, hospice or palliative care, and inpatient respite services.
Tennessee Valley Healthcare System - Alvin C. York (Murfreesboro) Campus
TVHS - Alvin C. York | Parking & Public Transportation Service