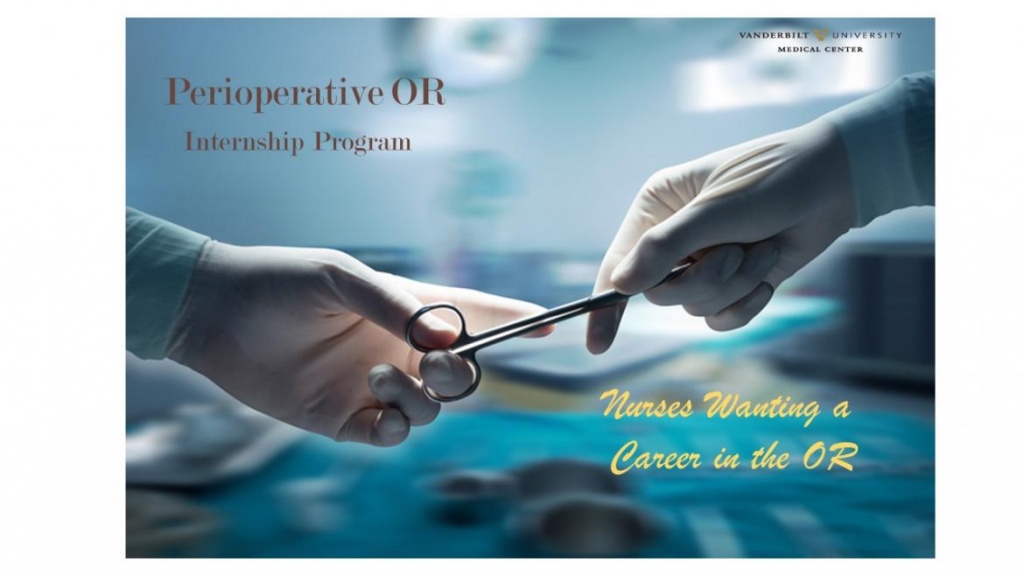 The Perioperative OR Nurse Internship is a 12-week course to teach BSN prepared Registered Nurses how to perform the circulating role in the operating room. Scrub skills will be introduced as well.  Interns can be new graduates nurses or experienced RNs that are new to the OR.  Classes begin each year typically in late February/early March, July, and October if needed.  Positions are posted on the Vanderbilt Job Line several months prior to each class.
** VUMC Internal Surgical Technologist  - Current Employee.  If you are , or will be a new graduate nurse, who has obtained an Associate's Degree in Nursing from an NLN or CCNE accredited and state-approved program, and you have at least one year of half-time employment in the VUMC ORs, you may apply to the Perioperative Nurse Internship.  You will follow the same application process as a new graduate nurse, including meeting the application deadline. **
For New Graduate Nurses: Please contact Tracey Fargo in nurse recruitment    tracey.fargo@vumc.org | phone 615.936.2832 or view the job line  after May 3, 2021 for more information.  
For Experienced RNs with no OR experience: Please contact Johna Fort in nurse recruitment johna.s.fort@vumc.org phone 615.875-4484 or view the job line after June 1, 2021 for more information.