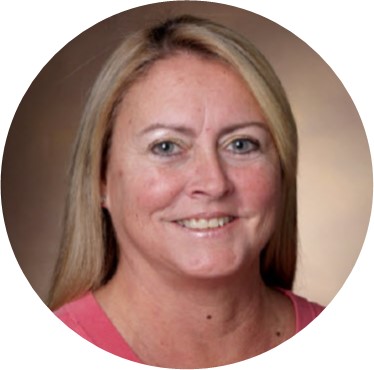 Wendy Araya, DNP, APRN, NNP-BC
Manager of Advanced Practice
VCH Neonatal Intensive Care Unit
615-343-8321
​wendy.araya@vumc.org
Monroe Carell Jr. Children's Hospital at Vanderbilt
2200 Children's Way
VCH 2521
Nashville, TN 37232
Wendy Araya is the Manager of the Advanced Practice group of the Neonatal Intensive Care Unit for Monroe Carell Jr. Children's Hospital at Vanderbilt. She has many years of experience as well as a greater than 25-year history at Vanderbilt. She started her nursing career as a Licensed Practical Nurse in the Newborn Nursery in 1984. In 1991 while working as an LPN, Wendy obtained her Bachelor of Science in Nursing degree from Austin Peay State University. She worked in the Level II nursery at Texas Children's Hospital in Houston, TX for two years before returning to middle TN. Wendy has been employed in the Children's Hospital NICU since 1992. She served as both a staff nurse and NICU Assistant Manager prior to completing her Master's Degree in 1996 at Vanderbilt School of Nursing and transitioned to become a member of the NICU Nurse Practitioner Team. 
Wendy graduated in May of 2012 from Vanderbilt University School of Nursing with a Doctor of Nursing Practice. She served as a Team Lead for the Advance Practice group for five years.
Wendy is a master at advanced procedures and has an interest in intubation as well as resuscitation. Her doctoral project focused on medicated intubations in the NICU.